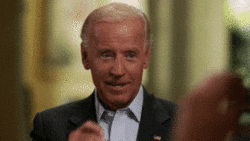 Russian forces have attacked a nuclear power plant, raising concerns of another Chernobyl-like consequence.
A fire was put out and did not hit any of the six nuclear reactors. The attack hit a training facility, not the plant itself but the world is still shaken by this move.
Obviously, this means that the cease-fire talks between Ukraine and Russia did not go well on Thursday. The two sides did agree to create "safe zones" to evacuate citizens and deliver humanitarian aid.
Defense budget
Due to this ongoing conflict, President Biden has proposed a new military budget of over $800 billion. We all freaked out last year when he asked for $752 billion last year and inexplicably was given $778 billion. A lot of this money is earmarked for private companies.
While the world takes sides and cancels all things Russian, the Russian government has decided it will not stand to be canceled when it comes to soccer! FIFA and EUFA announced that they will not let Russian teams compete in upcoming championships and the Russian Football Union says that they will fight this decision at the Court of Arbitration for Sport. An appeal is expected to be filed today.