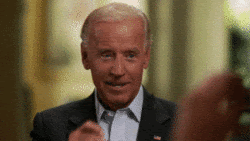 President Biden authorized $768 billion in defense spending for 2022 on Monday. This budget passed with flying colors through Congress last month.
The 2022 budget is 5% higher than last year and includes a 2.7% pay increase for troops, which is not very much when you consider people living on social security will get a 5.9% increase in 2022 due to inflation.
So why is the spending package so big but military personnel get so little?
Politicians say that it has to do with preparing for threats from Russia and China. Just after this bill was signed, the U.S. scheduled a meeting with Russia on January 10.
The Biden Administration had requested $753 billion for the upcoming year but Congress just went ahead and authorized billions more without the media-fueled fight that the infrastructure or Build Back Better bills have enjoyed.
The United States has the largest military budget on the planet, more than triple that of China, the second-largest military spender.