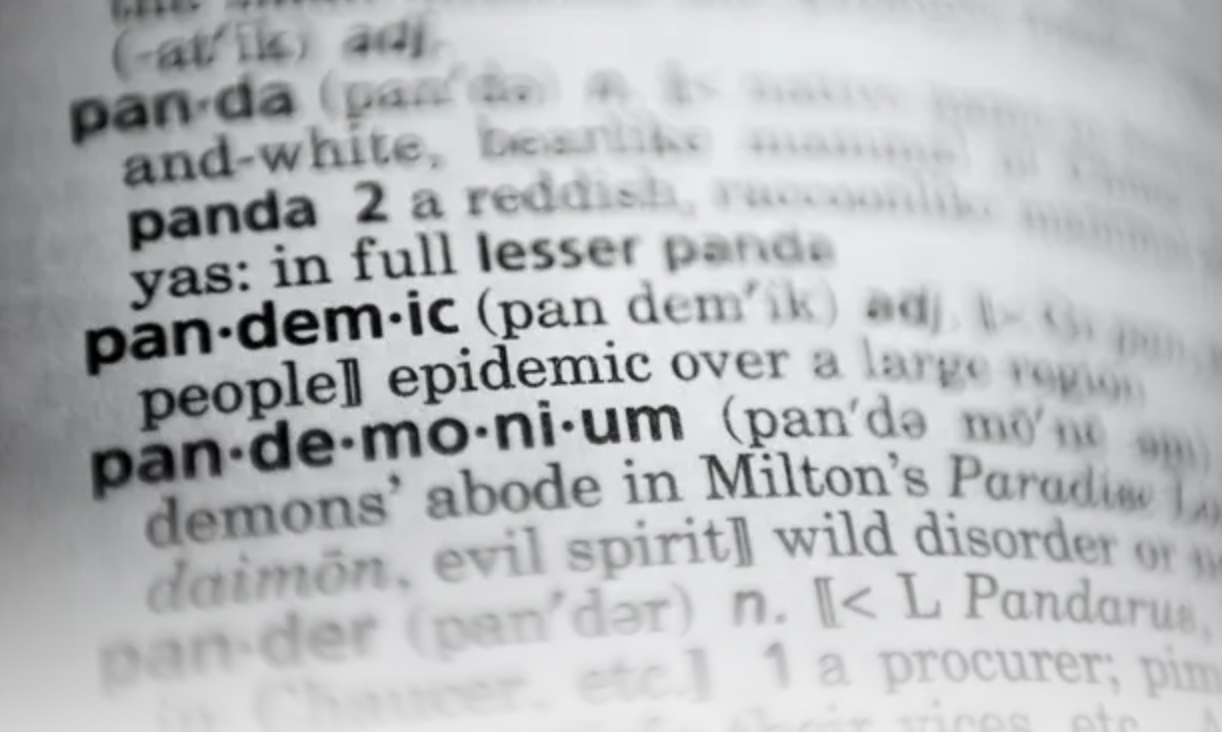 Merriam-Webster announced that the word of the year is "pandemic" in the biggest no-duh news of the week. The company said that searches for the word were up 115,806% over last year.
"That probably isn't a big shock," Peter Sokolowski, editor at large for Merriam-Webster, told The Associated Press. "Often the big news story has a technical word that's associated with it and in this case, the word pandemic is not just technical but has become general. It's probably the word by which we'll refer to this period in the future."
The word "pandemic" comes from the Latin and Greek word "pan," which means all, and "demos," which means population.
The dictionary also added "Covid-19" to its entries. "Coronavirus" had been included in the dictionary for decades.