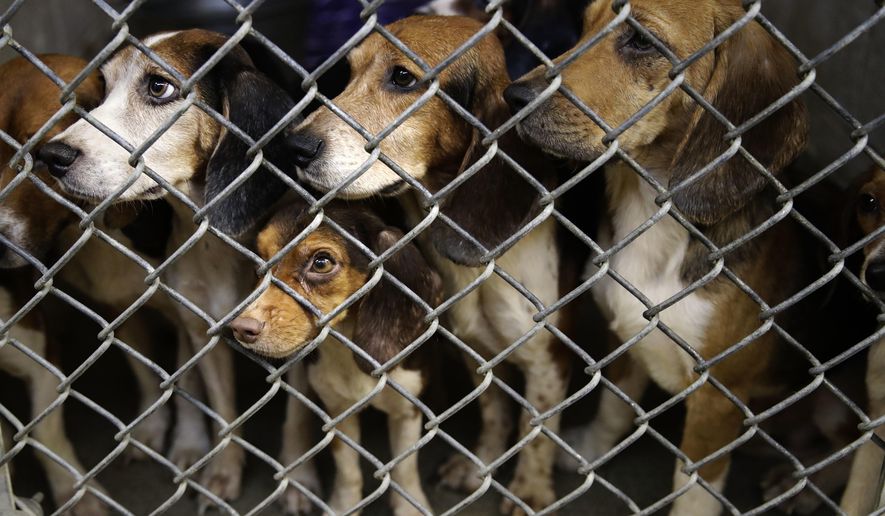 A watchdog group discovered that the National Institutes of Health has tested addiction treatments on beagle puppies by purposely giving them cocaine.
Beagle puppies were given cocaine and then an experimental drug to see if it helped their addiction. The Waste Project, which published this research, says that the dogs were "dosed with cocaine again and again and again for months." This research project cost $2 million and was funded with taxpayer money.
The dogs were later euthanized or "recycled" for other experiments after the cocaine experiment ended.