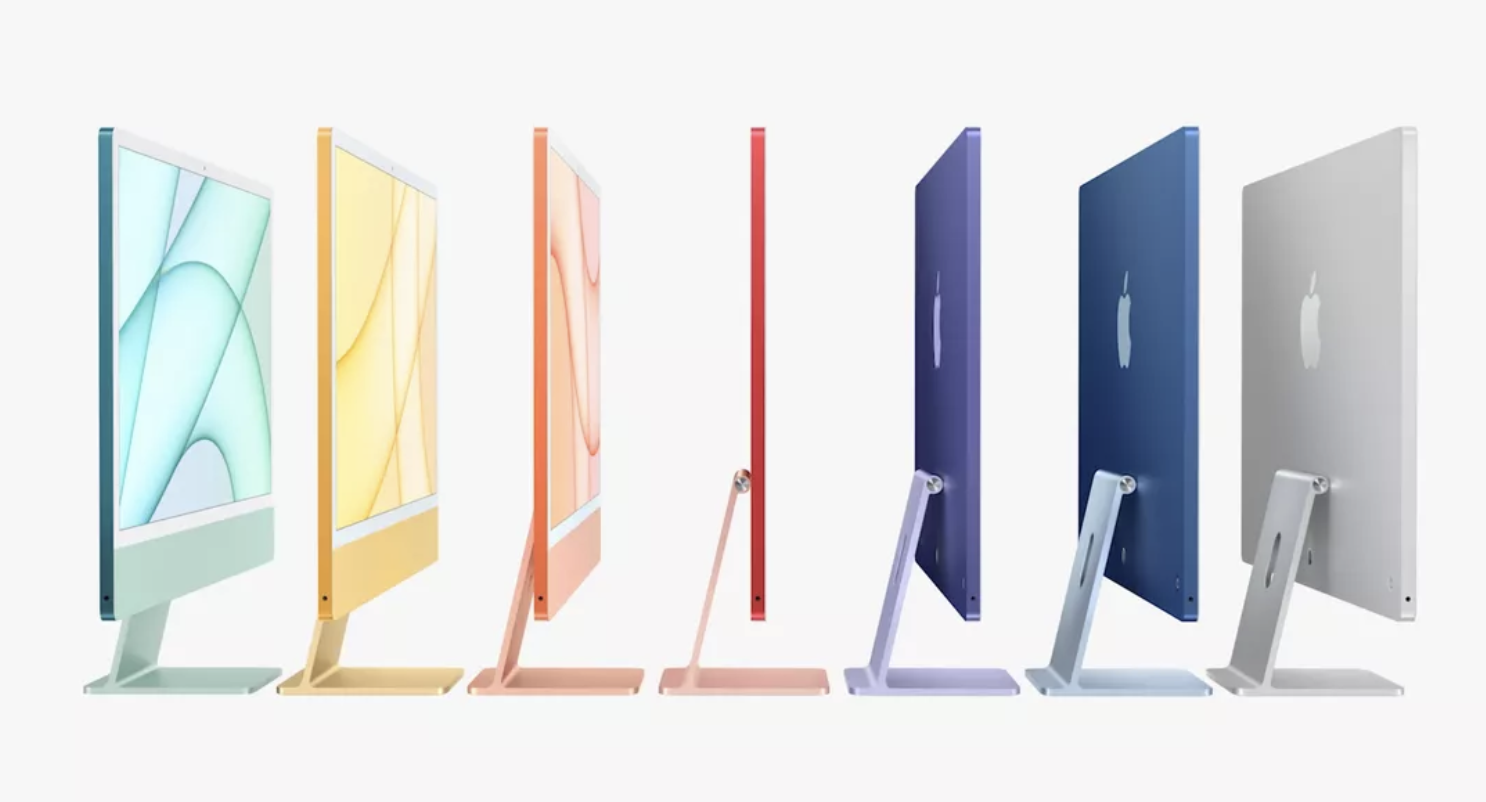 Apple unveiled a host of new products on Tuesday and we're going to list them in the order in which we're most excited!
First off, the AirTag! This is a little finder device that lets you geolocate things. We want these for our children's backpacks as well as our keys and wallet, which always seem to hide in plain sight!
There is also a new lineup of iMacs that come in rainbow colors. It has a 4.5K Retina display, a 1080p FaceTime HD camera, studio-quality microphones, and a six-speaker sound system.
The new Apple TV got a microchip upgrade but people are most excited about the new remote that comes with it because the current Apple TV remote is pure hell. If you have one, you know why.
A new iPad Pro has a faster microchip too, a faster 5G connection, and something called Center Stage that allows the camera to follow around the subject more easily. This will make for easier video calls when one person is in action, such as our daughters during their virtual ballet classes.
Apple Podcasts will now have subscription models for premium content as well as a way to follow along with your favorite free podcasts.
The iPhone 12 did not get an upgrade but it got a new color offering. It now comes in purple.