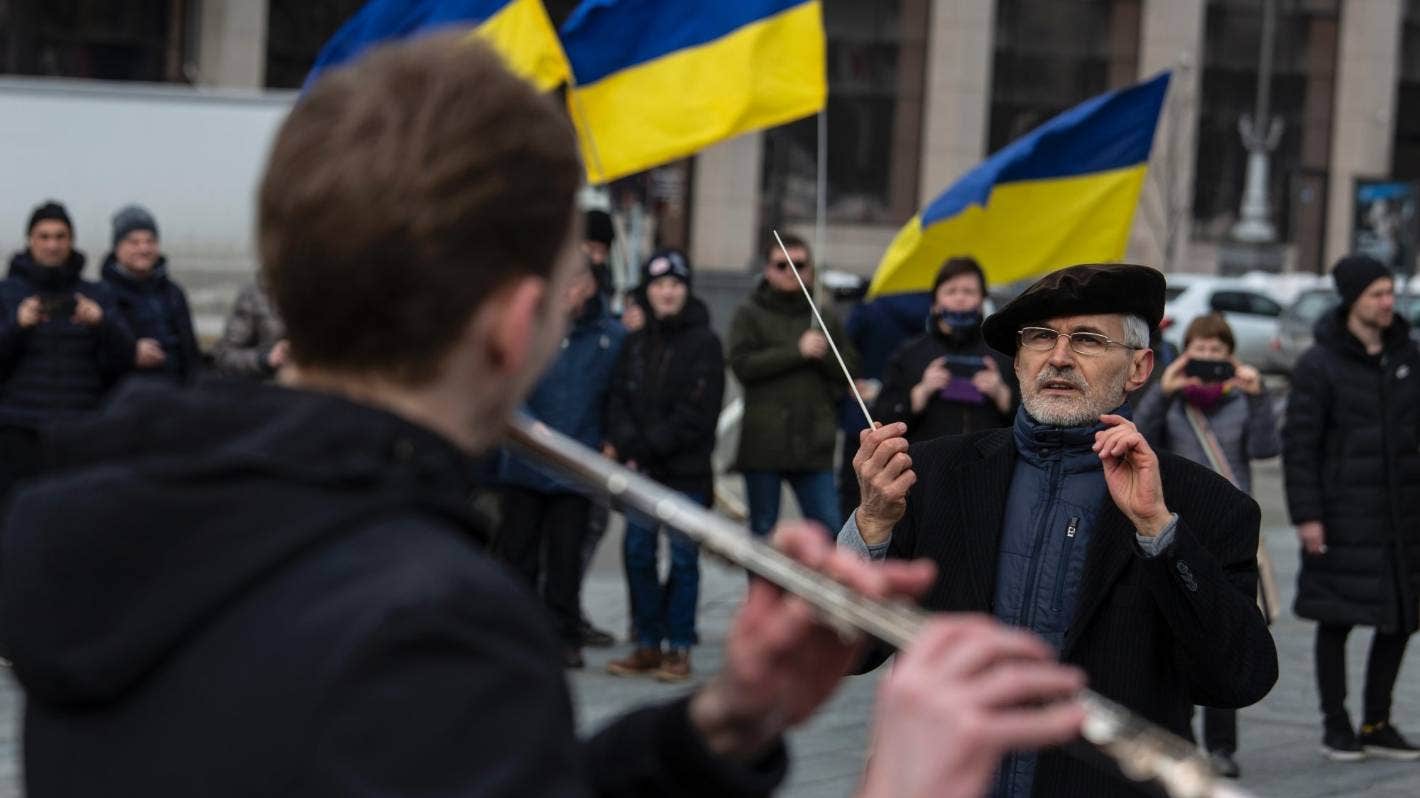 Ukrainians and Russians are both protesting Russia's invasion of Ukraine, using signs, marches, and their voices to show strength, thought, and passion. And some are using art.
Music in the Square
In freezing temperatures, the Kyiv-Classic Symphony Orchestra gathered to give a 25-minute concert last Wednesday in Kyiv's central square. The ensemble played the Ukrainian national anthem and other Ukrainian music, and finished with shouts of "Slava Ukraini!" The concert ended just before the next air raid siren went off.
Destruction Art
Ukrainian photographer Valeria Shashenok is taking to TikTok to turn the war and destruction around her into art. She is currently sheltered in an underground bunker in Chernihiv, Ukraine. When asked why she's taking the videos, she told CNN, "I feel it's like my mission to show people how it looks in real life. That it's real life, and I'm here."
Let it Go
A lot of Ukrainian people are taking refuge in bomb shelters, which is not what anyone would choose. But one young girl helped make life in a Kyev bomb shelter a little easier when she sang "Let it Go" from Disney's "Frozen" for the other people inside.