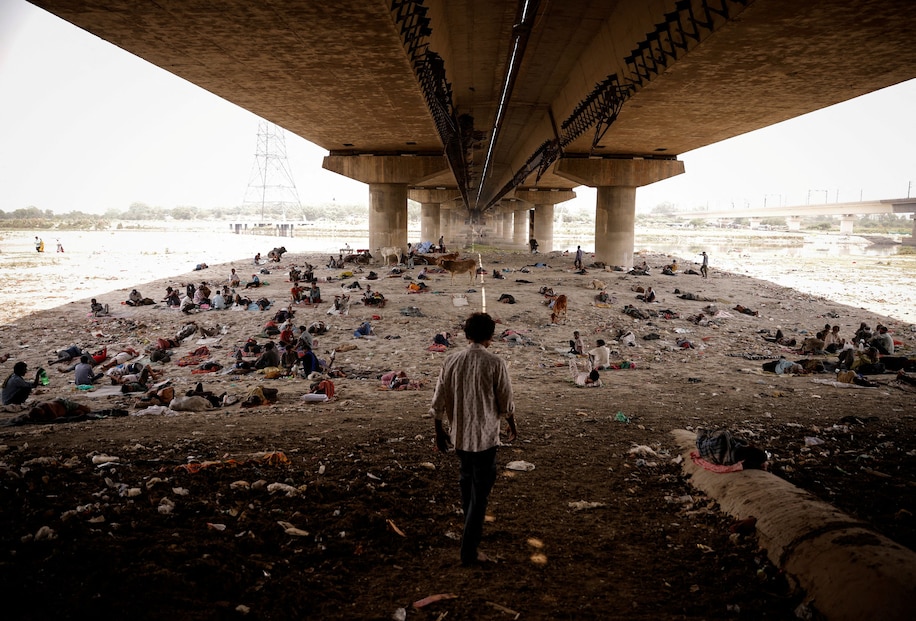 South Asia is living the climate crisis, with a very early summer that has temperatures reaching 150 degrees in some parts.
People in the region are used to extreme heat in May, but a lot of India saw the hottest March and April in over a century this year too. Dozens have died of heatstroke because our bodies aren't built for this.
"[With] heat plus humidity, at some stage [it] becomes almost impossible for the human body's organs to function normally," Ulka Kelkar, a Bengaluru-based economist and climate change expert with the World Resources Institute, told NPR. "Basically the body just cannot cool itself, and a large fraction of our population in India still works outside in the fields, on building construction, in factories which are not cooled."
Air conditioning is not the norm in the region—it's mostly limited to the rich—but those with A/C and electric fans are pushing India's electricity supply to the limit. Shortages have led to rolling blackouts, which makes this all that much more dangerous.
On top of that, 70% of India's electricity comes from coal. So the region is burning fossil fuels (when it can get them) to help people survive the effects of burning fossil fuels. There doesn't seem to be another choice right now.