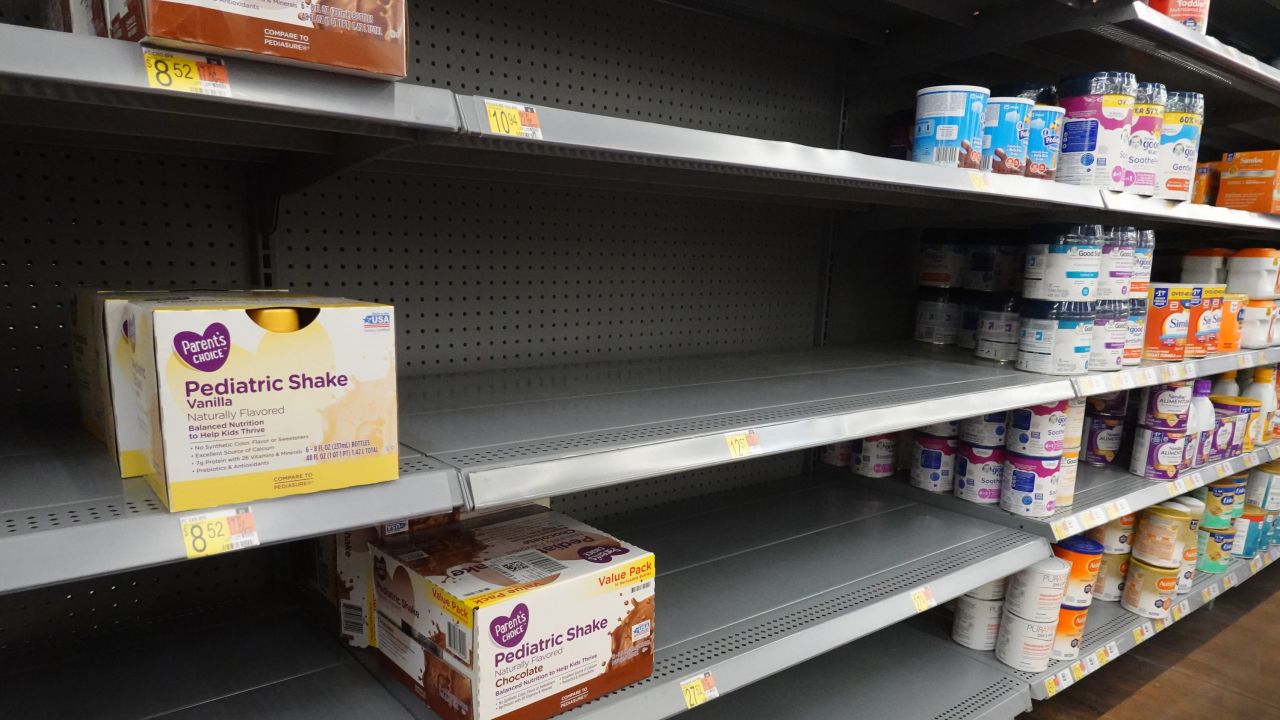 The U.S. is running out of baby formula.
26 states in the country are experiencing baby formula shortages and seven of those states are out of stock of 40-50% of formula products. Any shortage is terrifying but we can find a way to live without toilet paper. Humans have for millennia. But baby formula!?
Sure, humans lived without that for millennia too but using a system of social support we currently do not have. The thought of not being able to feed babies should be everyone's nightmare.
This shortage is happening for a lot of the same reasons as other shortages right now (supply chain issues + inflation). But product recalls and the shutdown of a major producer's plant are making this shortage far worse.
In February, the FDA recalled three brands of powdered formula manufactured at Abbott Nutrition's Sturgis, Michigan, plant, and launched an investigation that shut down the facility. Rightly so. Baby formula should be free of, oh you know, salmonella.
Incidentally, American formula also contains high fructose corn syrup made from GMOs and the FDA is fine with that. Europe is not. This is banned in the E.U. Sigh.
The FDA is working with Abbott to get things back on track and Salmonella-free, so babies can eat.