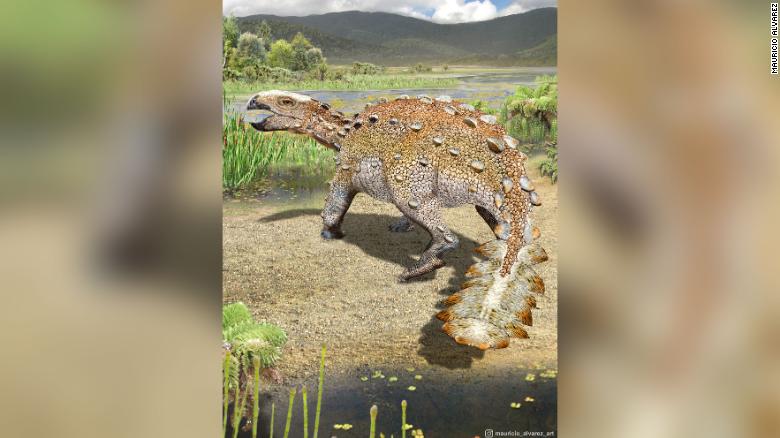 A new species of dinosaur found in Chile has a lot of junk in its trunk. The Stegouros elengassen's armored tail is a first, unlike anything seen before.
According to a study released in Nature on Wednesday, this dinosaur's tail weapon is (officially) "bizarre."
"The tail is extremely strange, as it is short for a dinosaur and the posterior half is encased in dermal bones (bones that grow in the skin) forming a unique (tail) weapon," said Sergio Soto Acuña, lead author of the study.
Do we smell a new must-have costume for Halloween 2022?