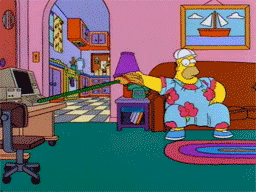 An increasing number of businesses are calling workers back to the office. But workers might not be ready.
Covid forced businesses to close their doors, send employees home, and get very familiar with Zoom. Workers used the time to evaluate what was right for them, leading to a record number of people quitting their jobs.
For the workers that stayed or found new work, a lot are returning to the office. An AP/NORC poll found that 72% of participants are now working in-person. 16% work remotely and 13% do a little of both.
The workers back in the office were fairly positive about most elements of in-person work. But the transition is hitting them hard in one area: 41% say return-to-work has them super-stressed. These stressors include work-life balance issues, interacting with actual people again, and, of course, Covid.
Many employers are trying to ease the switch from two years of work-from-home with mental health services, in-office meditation classes, and virtual wellness workshops. Some employers are retaining what they learned from the beginning of the pandemic, allowing flexible work arrangements and other alternative options to the typical in-person, 9 to 5 schedule. Which is how everything should be from. Have we learned nothing?
Return-to-work is very necessary for some positions. But for office workers who just need to be trusted to do their jobs, it doesn't make sense to me to expect a return to "normal."