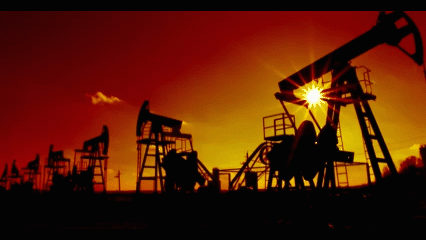 President Biden announced Tuesday that the U.S. will stop importing Russian oil, in its latest effort to stop Russia's bloody invasion of Ukraine.
"Today I am announcing the United States is targeting the main artery of Russia's economy," Biden said. "We're banning all imports of Russian oil and gas and energy. That means Russian oil will no longer be acceptable at US ports and the American people will deal another powerful blow to Putin's war machine."
The United States is on its own with this one. While the U.S. only got about 8% of its energy from Russia in 2021, Europe relies much more heavily on Russia for its energy needs (27%). Still, the U.K. is now pledging to phase out Russian oil by the end of this year. European oil companies Shell and BP are also pulling out.
What Biden called "Putin's price hike" was hitting the pumps before this announcement, with the average gas price in the U.S. rocketing to over $4/gallon and counting. The sticker shock is real, but if you account for inflation, prices are near where they were in the 2010s.
(Not that the facts are at all helpful when you're watching those numbers climb at the pump.)