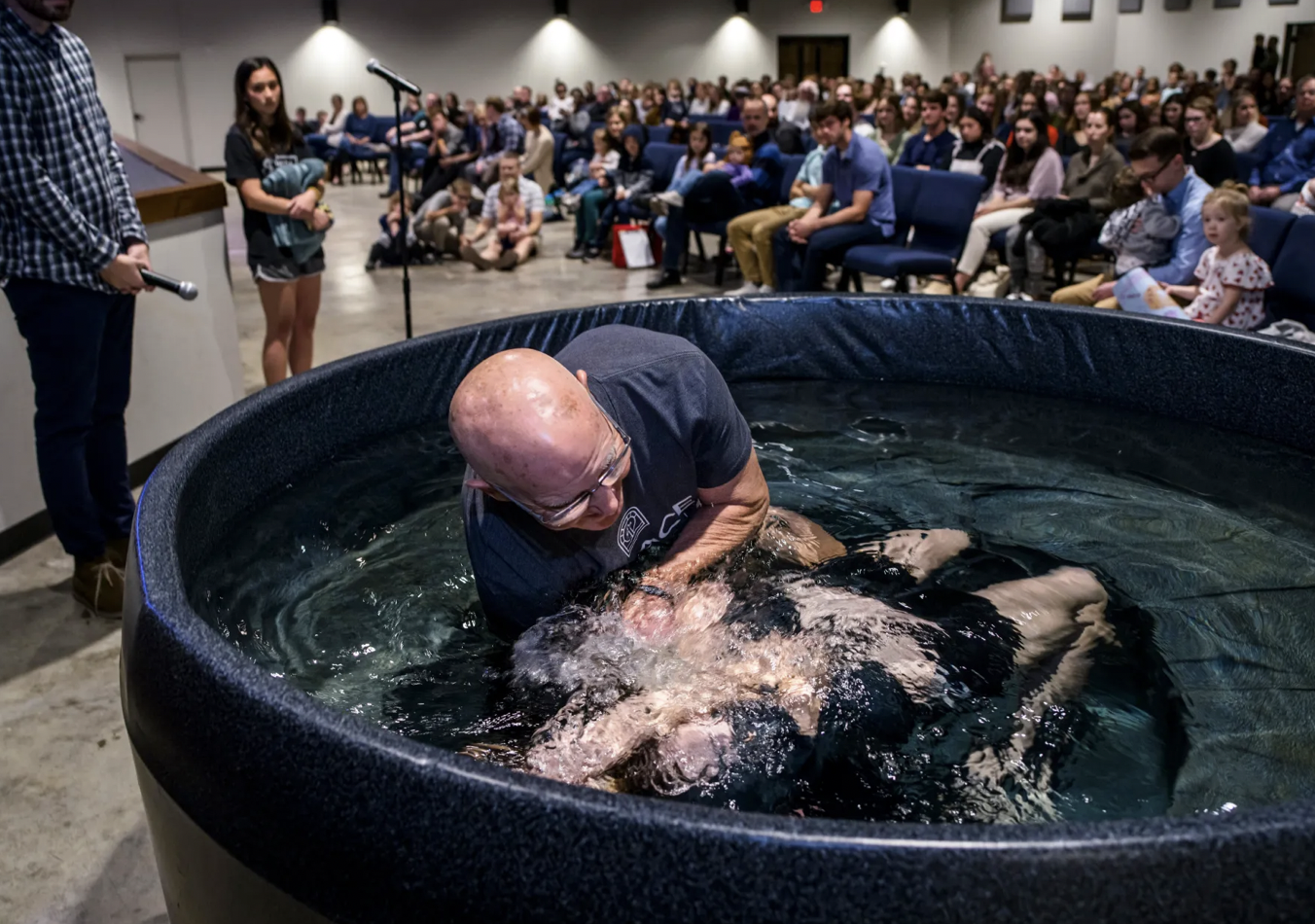 This is not your mom's baptism.
The New York Times reports that many churches, mostly white evangelical churches, are saying goodbye to traditional baptisteries in favor of inflatable hot tubs, personalized t-shirts, and hashtags like #washed.
"We live in an age where people like experiences," said Pastor Mark Clifton of Kansas, whose church now uses an inflatable hot tub. "It's not that it looks better, but it feels better. It feels more authentic, it feels more real."
Not only does this kind of baptizzzzm help create experiences and not only is it the new "cool" trend, but it also saves money. A lot of baptisteries are moldy and leaky, and they cost money to maintain even if they don't have those problems.
An inflatable hot tub or the ocean, on the other hand, are both cool AND cheap.