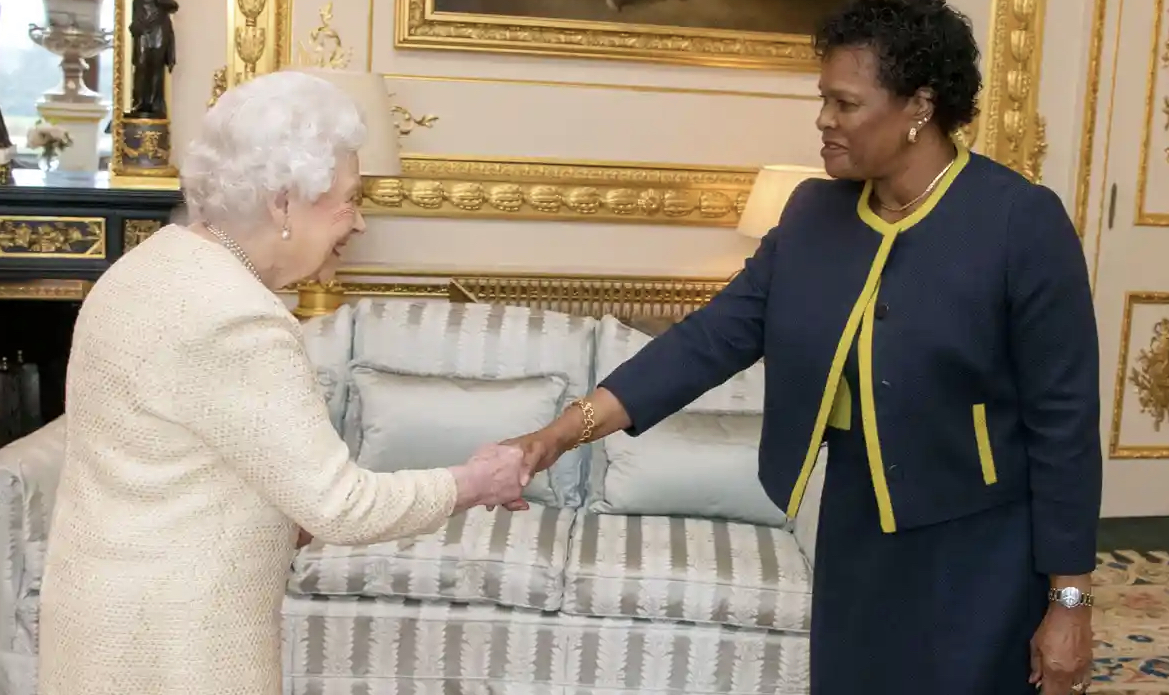 Barbados elected its first president and IT'S A WOMAN!
In September 2020, the island announced plans to bid farewell to Queen Elizabeth and become a republic. Well, the former British colony's parliament voted Wednesday and went almost unanimously for Barbados' governor general Dame Sandra Mason to take on the head of state role.
The island is weeks away from officially becoming a republic and Mason will be sworn in on November 30, which is also the 55th anniversary of the island's independence from Britain.
Prime Minister Mia Mottley said she hopes Mason will be "a mobilising force and a unifying force to allow us to fight battles that hitherto in an independent Barbados we have not had to fight".