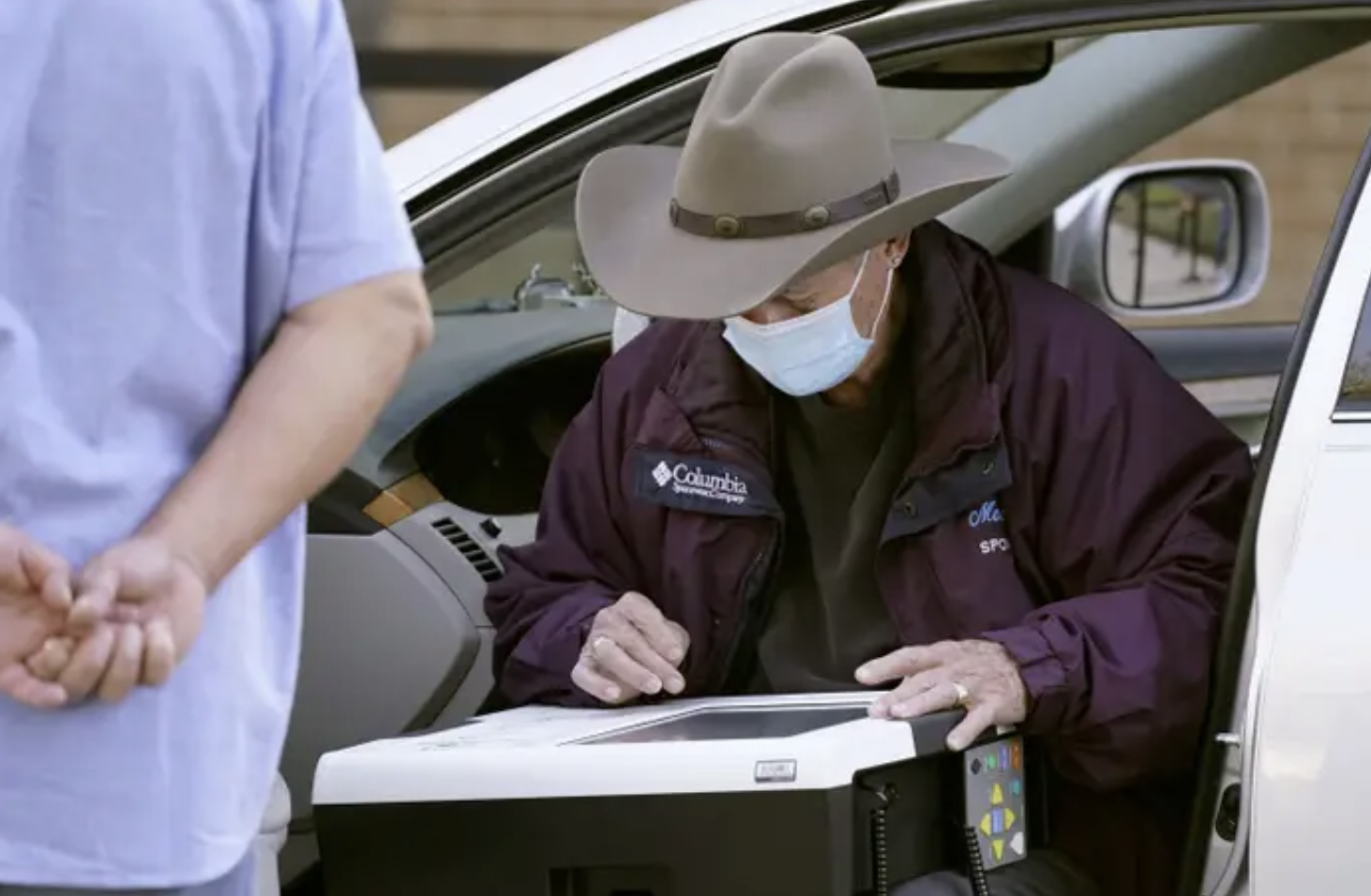 The Texas Supreme Court has denied Republican efforts to throw out 127,000 ballots. Republican groups had been asking the courts to nullify votes in Harris County because the voters participated in drive-thru voting instead of walking themselves into a building.
The all-Republican court denied the request without an opinion. It was a flat no. However, the group is taking this case to a federal judge later today, trying to disenfranchise a large portion of voters in the home stretch of the election.
Speaking of voter suppression, police pepper-sprayed people at a march to the polls on Saturday, reportedly because they would not move out of the road. It was an event organized to protest police brutality and empower participants by casting their votes. Police say they sprayed pepper spray at the ground but at least one video shows a direct hit to the face.