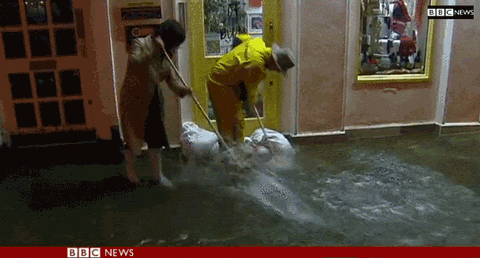 Coastal flooding could be three to four times worse in the coming decade, according to research from NASA and the University of Hawaii. Blame the moon. 
Scientists say that the moon's orbit will develop a "wobble" that will intensify flooding and disrupt life and infrastructure along the coast of all continents. This is actually normal. The moon's orbits create low and high tide cycles on an 18.6-year rhythm. What is different this time is that sea levels are already too high due to climate change and the next high tide period will be higher than normal.
The recent heatwave is not helping. Glaciers in the Rocky Mountains experienced a month's worth of melting in just 10 days. This is concerning because much of western Canada relies on those glaciers for water.