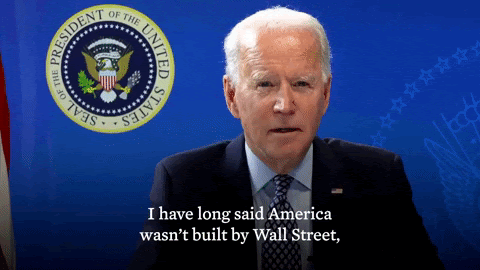 President Biden is supporting a workers union in Alabama that would apply to an Amazon fulfillment center.
"Unions lift up workers… and especially black and brown workers," the President said in a 2-minute video.
Workers unions are unpopular in the Republican South and Amazon representatives have said that most workers at the Alabama plant do not support this union drive. A vote by the 5,800 employees at the plant this month will show if that is true or not.
Progressives applaud the President's endorsement. Bernie Sanders says that an Amazon union in Alabama would be "a shot heard around the world. If they can negotiate higher wages & better working conditions in the South, it'll benefit every worker in America."