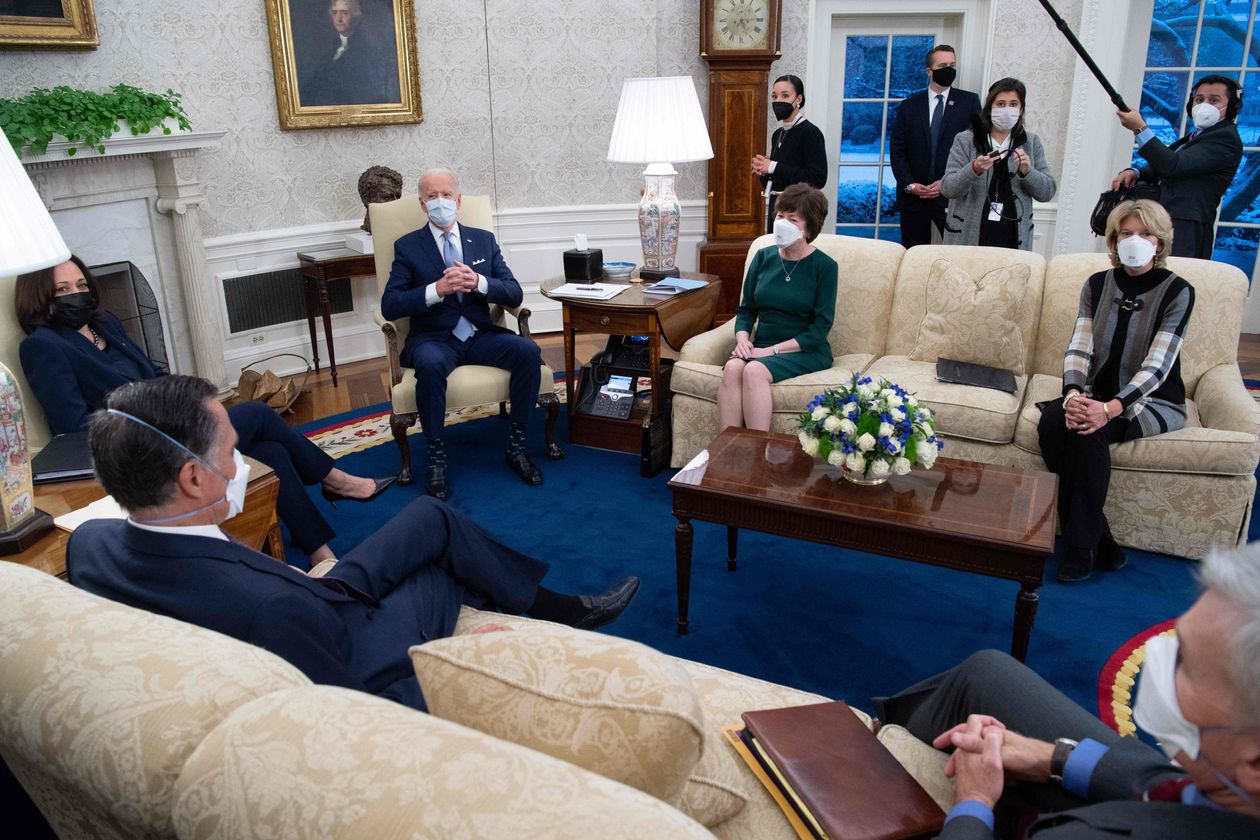 Republican leaders met with President Biden and Vice President Harris on Monday to discuss the next round of Covid relief. A merry band of 10 Republicans pitched a package as an alternative to the President's $1.9 trillion proposal.
The Republican plan would include $300 per week in additional unemployment money in addition to a one-time payment of $1,000. This is obviously less than the $2,000 one-time payment and $400 per week that is in the President's plan.
It also includes less money for childcare and schools than the President's plan but it does have roughly the same amount for small business relief and vaccines. It also removes aid for state and local governments and gets rid of the $15 per hour minimum wage.
The White House was gracious about this proposal but non-committal. Press Secretary Jen Psaki says that the President still wants a larger aid plan and quickly. He would like the support of Republicans but is still looking into ways to go forward without it.