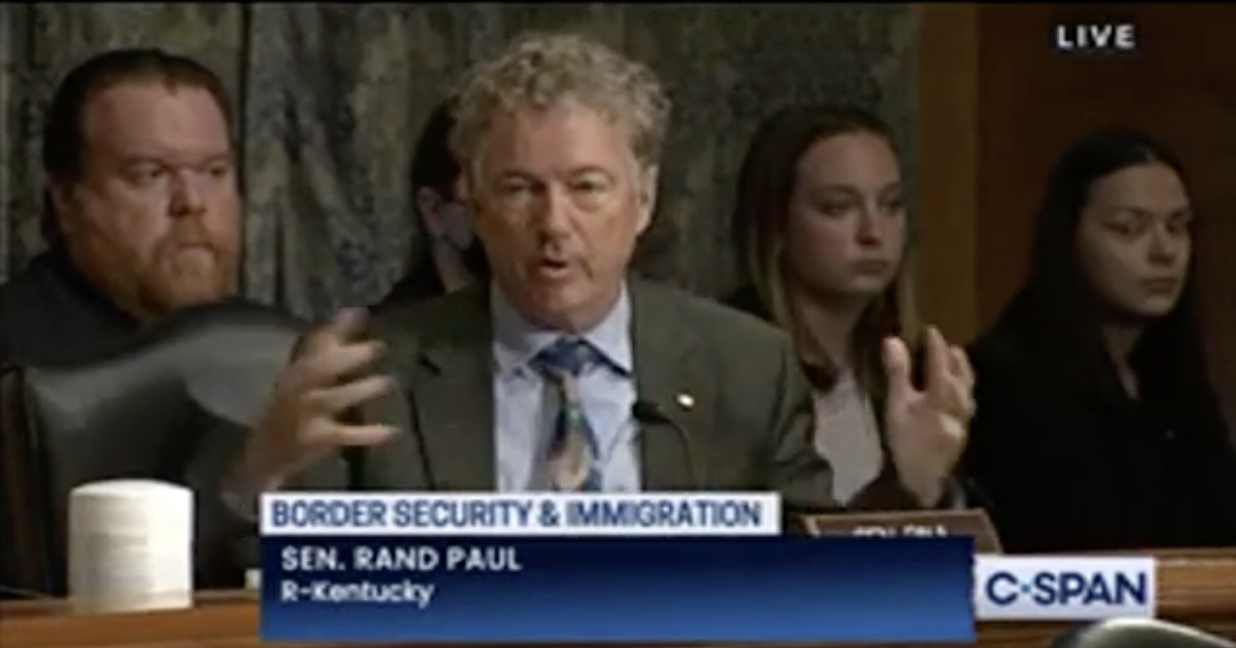 Senator Rand Paul highlighted the problem with having a government-appointed "disinformation" department on Wednesday. He was given the opportunity to question Homeland Security Secretary Alejandro Mayorkas on the recently announced "disinformation governance board."
Disinformation is a word I strongly object to, much like the word "irregardless." Information, by definition, does not have to be true, it has to be considered. By labeling news "disinformation," it shuts down the agency of a person to think critically, suggesting that only official sources can validate the information. The word "disinformation" is the government's "conspiracy theory" 2.0.
Conspiracy theory, incidentally, is a term coined by the CIA to shut down those who questioned the Warren Commission's findings regarding the Kennedy assassination. We would be remiss to miss the similarities to the government tackling "disinformation."
Paul pointed out that the government would do nothing about CNN's broadcasting of the Steele dossier under this new project, yet the Steele dossier led the nation down an expensive and extensive path.
Mayorkas clarified: "We become involved when disinformation poses a threat to the security of our country. It is when there's a connectivity to a threat to our country."
The government already gets involved when there are indications of violence online and offline. This "information" intervention raises more questions than confidence.