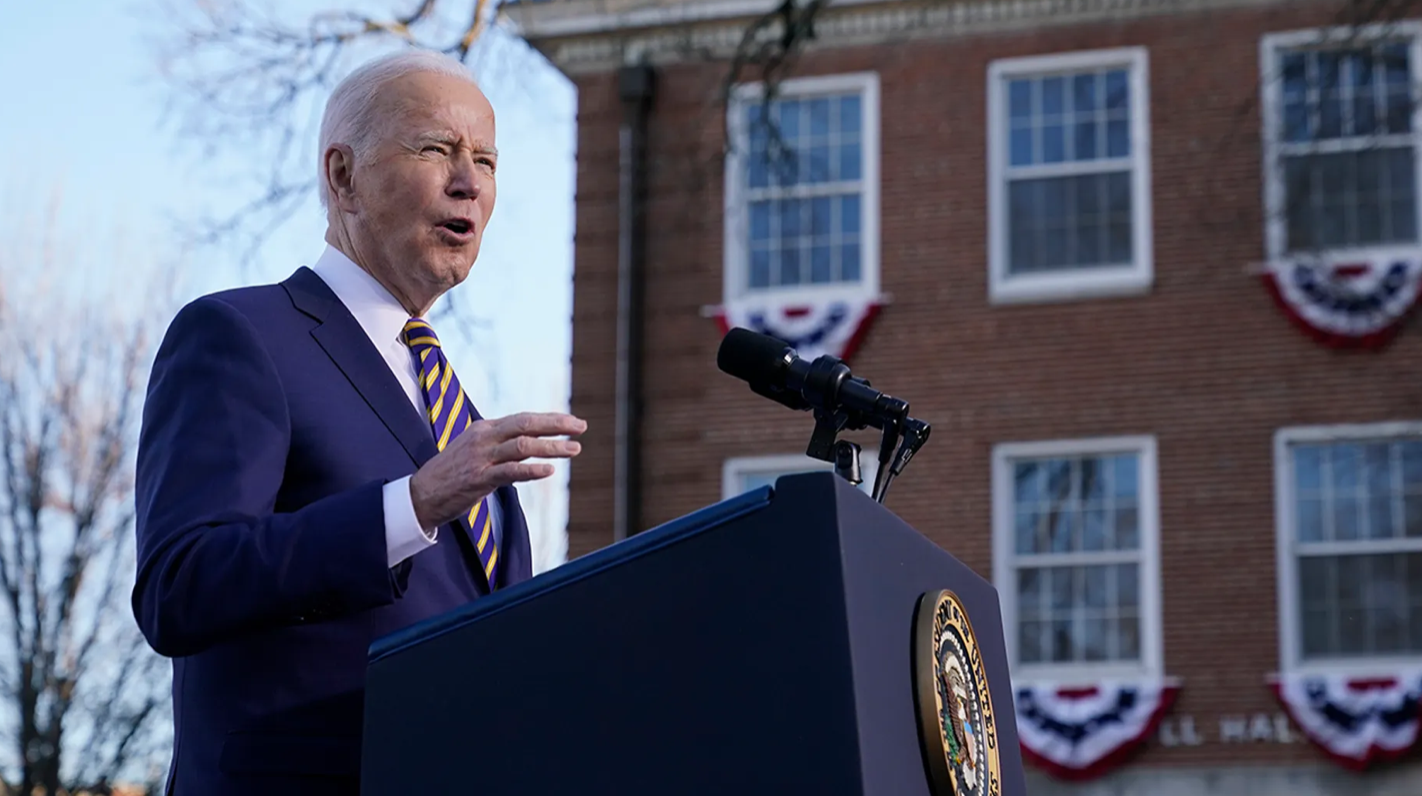 President Biden visited Atlanta, Georgia, Tuesday to speak about voting rights, but voting rights groups wanted him to stay home. He didn't, so they did.
Boycott
Black Voters Matter, the Asian American Advocacy Fund, GALEO Impact Fund, and New Georgia Project Action Fund were among the groups that boycotted the speech, arguing that Biden should stay in Washington, D.C., and get the job done.
"We don't need even more photo ops. We need action, and that action is in the form of the John Lewis Voting Rights (Advancement) Act as well as the Freedom to Vote Act, and we need that immediately," said Cliff Albright, co-founder of Black Voters Matter.
The Bills
The John Lewis Voting Rights Advancement Act aims to stop states from playing with voting laws willy-nilly, which has led to discriminatory voting procedures (voter ID laws, convenient redistricting) since the Voting Rights Act of 1965 was gutted by the Supreme Court in 2013.
The Freedom to Vote Act is focused on the electoral process, with provisions including streamlined (automatic!) voter registration, required early and mail-in voting, and an official Election Day holiday.
Barriers
The two bills are currently stalled because they don't have the 60 votes they need to move forward. Why? Senate Minority Leader Mitch McConnell says citizens don't need the attorney general "ruling over their states' and their counties' elections any more than they need congressional Democrats doing it themselves."
So it would take some rule changes to get these bills moving. Specifically, an easing of the filibuster rule, which Biden pushed pretty hard in his speech Tuesday.
Today, when a piece of legislation doesn't have 60 votes in the Senate, that's pretty much enough to filibuster (block) a bill. A lot of people want to change the rule so that only a simple majority is required to pass each bill. But others have suggested going back to the OG filibuster where Senators are required to hold the floor ala Jimmy Stewart in Mr. Smith Goes to Washington.
Senate Majority Leader Chuck Schumer has set a deadline of January 17, Martin Luther King Day, to pass the legislation or flip off the filibuster, but Republicans are fighting back.