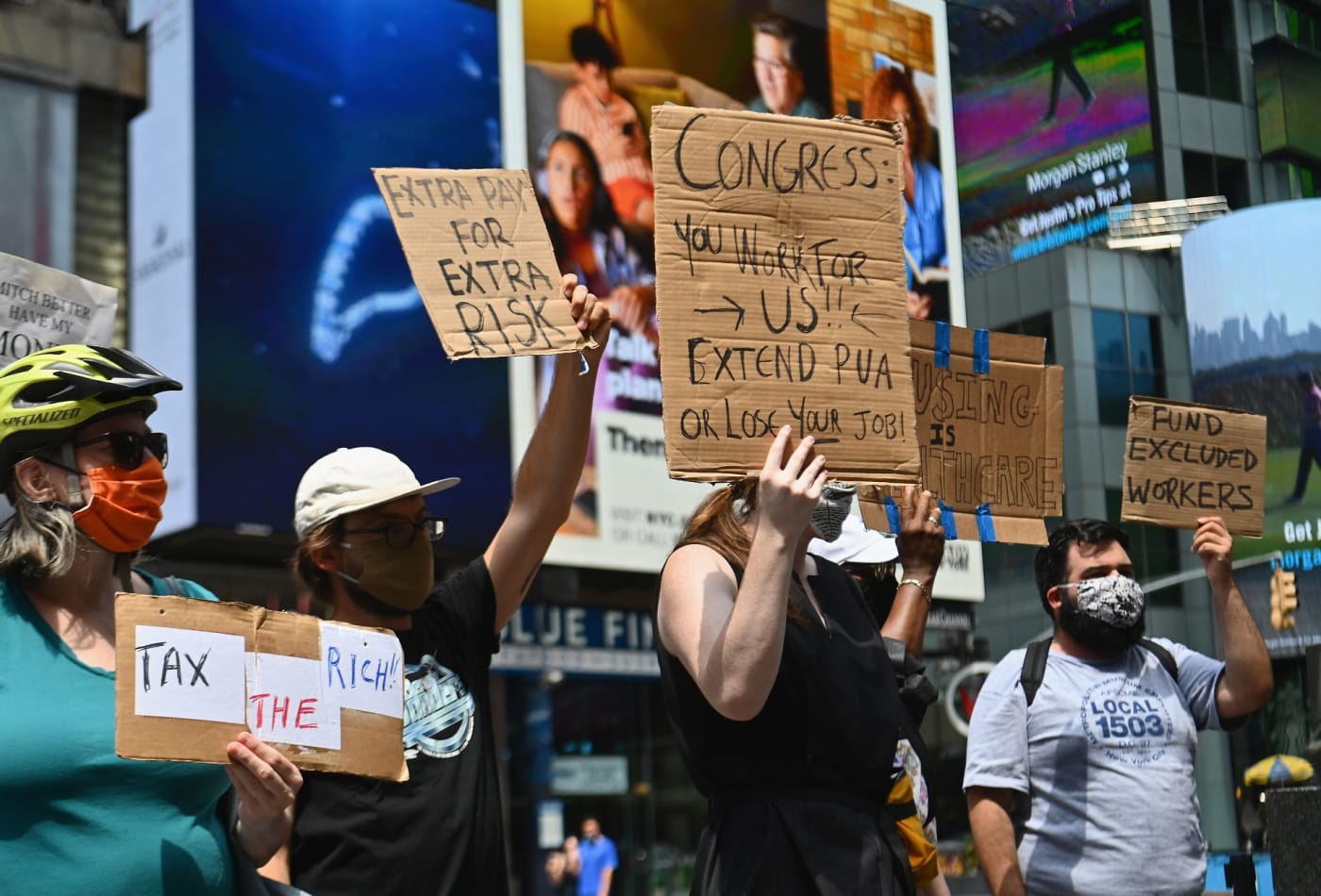 It's a big day for the economy with job numbers coming out and lawmakers set to take a summer recess after today's last day of "work." Can we call it "work" if no laws are passed? We are also still hoping and praying and chanting and doing manifestation magic spells that Congress reaches a gosh darn agreement on a stimulus package that will help unemployed Americans on hard times!
While all of this goes on, people are really suffering. The $600 per week of unemployment that began at the beginning of the pandemic has dried up. If and when the next one comes, it is likely to be far less than $600 per week and it will be several weeks more before any cash even arrives where it is most needed.
Unemployment spikes
Nearly 1.2 million Americans applied for unemployment last week. To put that in perspective, this number had never surpassed 1 million before the pandemic. The highest we had ever seen was 700,000 in a single week.
This is not funny money we are talking about. This is a matter of people's basic needs for sustenance. Come on Congress, let's see that Hail Mary!
We will be waiting on these reports and covering them live on Morning Invest at 9 a.m. Eastern. Be sure to tune in for up-to-the-minute coverage! See you there!