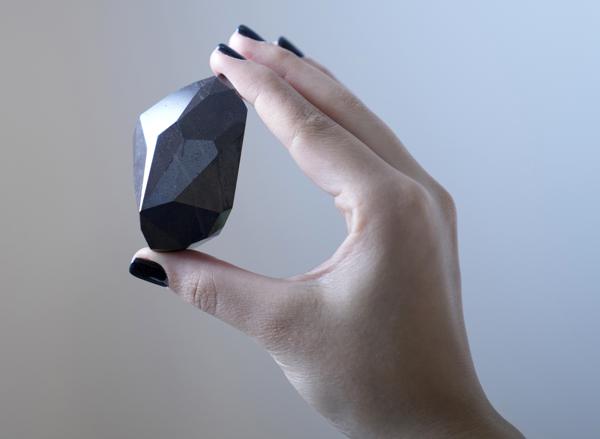 Next month, you could own a piece of space.
Sotheby's is set to auction a 555.55-carat black diamond that's (likely) from outer space. "The Enigma" will be up for grabs in February in London.
"With the carbonado diamonds, we believe that they were formed through extraterrestrial origins, with meteorites colliding with the Earth and either forming chemical vapor disposition or indeed coming from the meteorites themselves," Sophie Stevens from Sotheby's Dubai told The Associated Press.
The mysterious diamond is expected to go for at least five million British pounds, and the house plans to accept cryptocurrency. Mark your calendars!