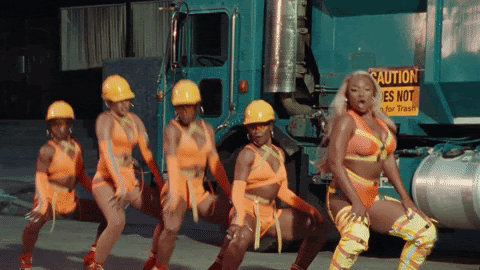 Black TikTok users are on strike. How can you go on strike on a free social network? By not choreographing viral dances, that's how.
Black users on TikTok claim that they choreograph catchy dances to catchy songs and white users perform them and go viral. A movement online asked Black users to refrain from doing this for the latest Megan Thee Stallion song "Thot Shit." So no one did and the videos that feature the song have not blown up like others like it.
Of course, this is not a scientific method type of experiment. There is no guarantee that this song would have been a viral hit had there been a choreographed trend. But the song is a hit on YouTube and other streaming platforms so there is a good chance that Black TikTok creators are right when they say that this strike worked.
According to Mashable, "Without unified choreography driving the trend, the videos that appear under the 'Thot Shit' sound are bleak. TikTok and Twitter users noted that in the absence of set choreography, the dance videos that non-Black creators are posting are uninspired at best."