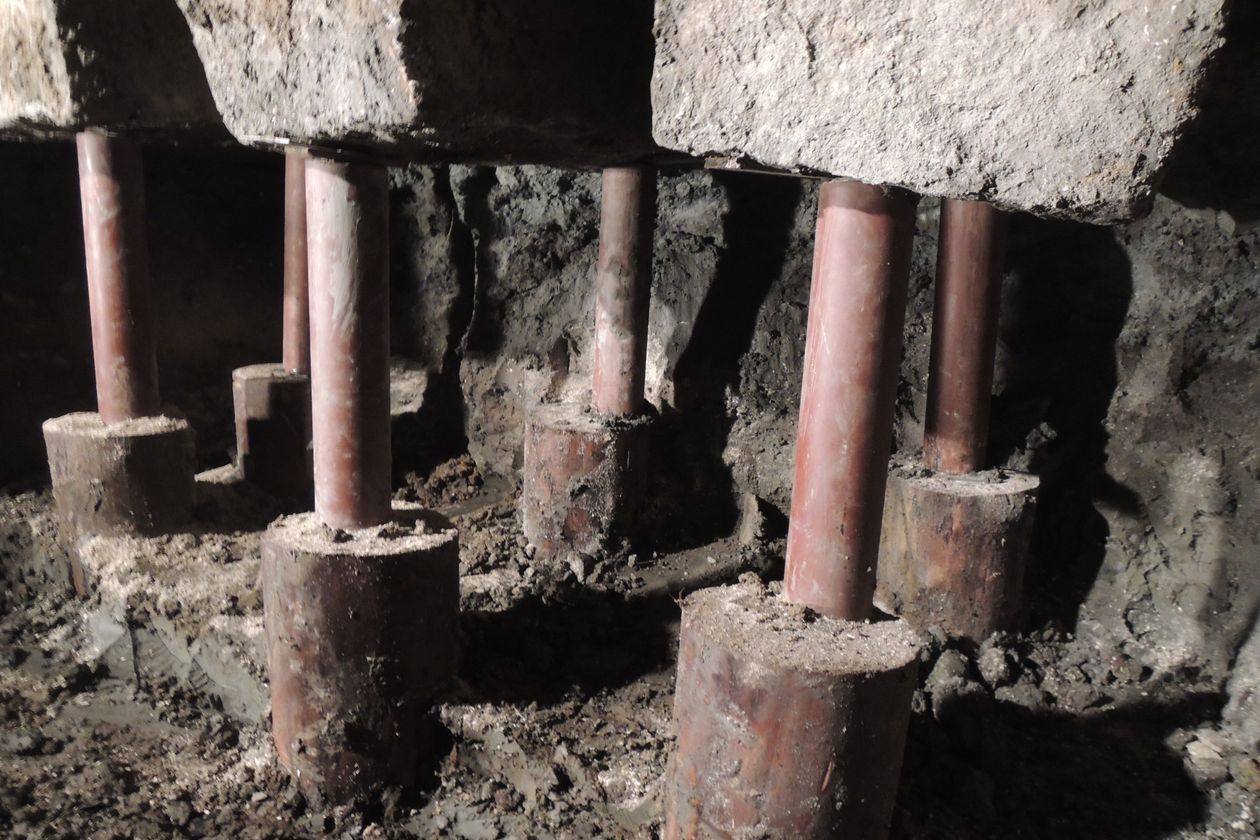 Some of Boston's priciest real estate is sinking. And there might not be a way to stop it.
If you walk through Boston's most beautiful historic neighborhood of Beacon Hill, you might not want to judge a book by its cover. That's because that red brick house you're drooling over, priced at $2.5 million, is sitting atop rotting wood beams.
According to the Wall Street Journal, it's an open secret among sellers and brokers. To point where they don't want even to discuss it. In that way, Massachusetts has become a "buyer beware" state, don't ask too many questions.
Many out of state buyers don't know about the problem and don't know to ask. After the purchase, the buyer is on the hook for repairs not covered under insurance. The repairs pictured above, involve cutting the rotten wood and replacing it with metal caps. The old foundation stones then sit atop the new metal caps.
Too hot.
Boston's real estate market is so hot that many buyers are waiving their right to inspect just to grab a deal before someone else can snap it up. Buyers who wave an inspection won't know there's a problem until the walls start sagging. Many of the rotting foundation houses are kept standing with the help of the home next door.
It's like real estate Jenga. Pull one brick, and the whole building comes down.