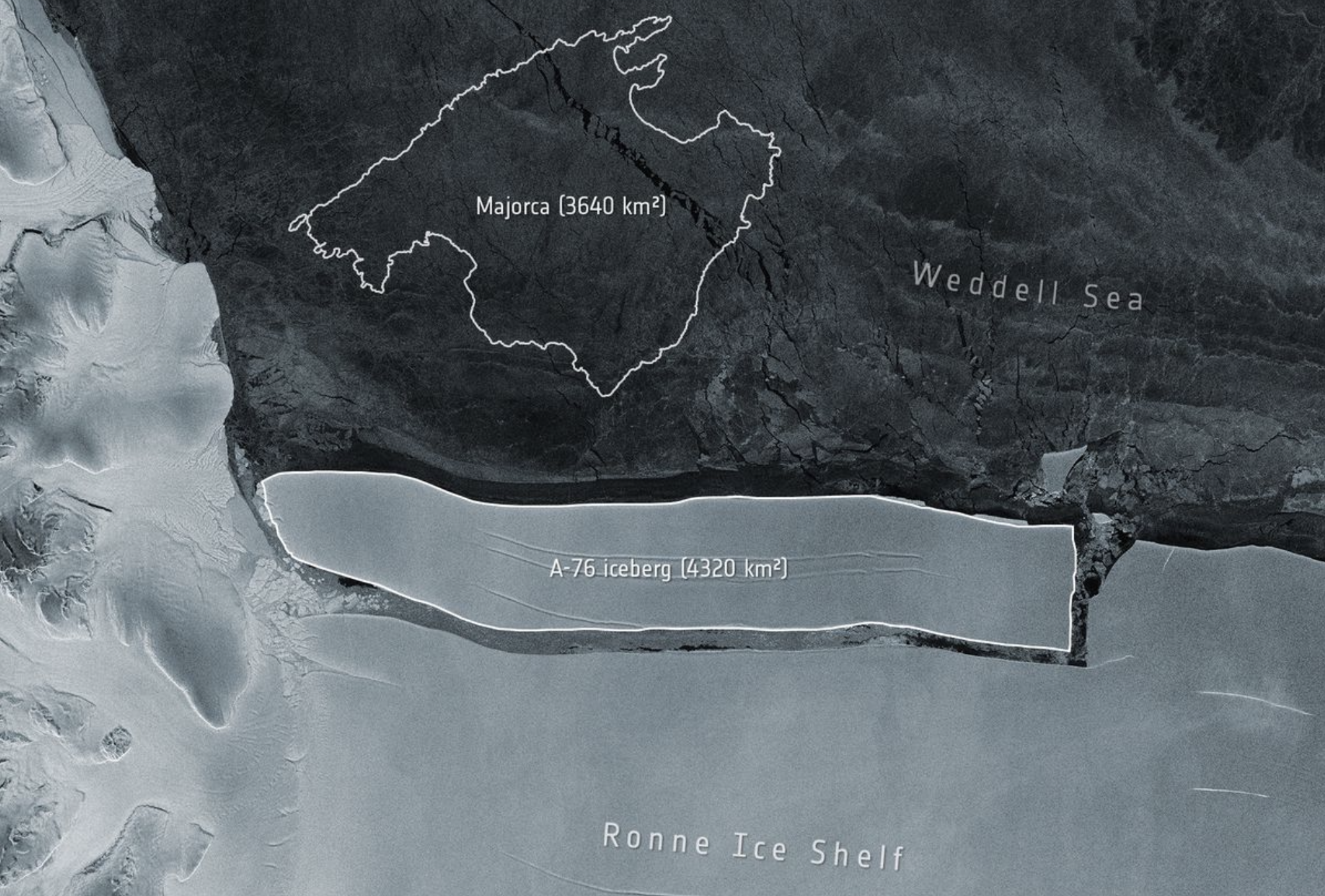 A new iceberg has broken away from the edge of Antarctica and is now the world's largest iceberg afloat in the world.
The berg is called A-76 and was confirmed by the European Space Agency via satellite images. It is bigger than the Spanish island of Majorca.
The breakaway is not being blamed on the climate emergency. According to Reuters, "Periodic calving of large chunks of those shelves is part of a natural cycle, and the breaking off of A-76, which is likely to split into two or three pieces soon, is not linked to climate change, said Ted Scambos, a research glaciologist at the University of Colorado at Boulder."
Scambos does not expect A-76 to raise ocean levels.