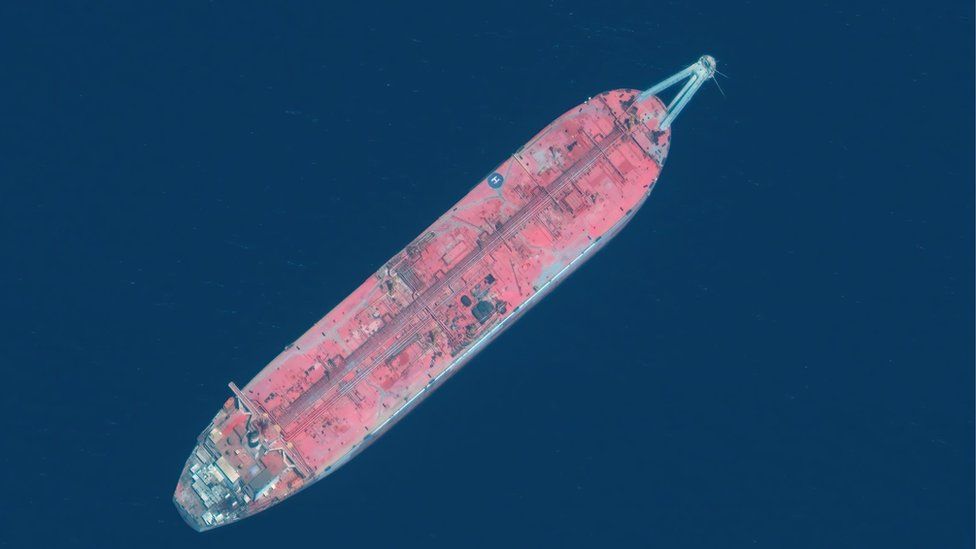 An oil tanker called Safer has been abandoned for over 5 years and is now about to break down and dump 1 million barrels of oil into the Red Sea.
The tanker sits off the coast of Yemen where a civil war has been raging for 6 years. The company that owns it claims that it does not have the resources to retrieve or repair the vessel so it has sat there deteriorating. Now scientists are warning that if it is not addressed, it will create an unprecedented ecological crisis.
Safer contains 1 million barrels of oil – more than 4 times the amount of oil spilled in the 1989 Exxon Valdez catastrophe.
The United Nations has been given permission to inspect the tanker in January but no real plans to remove it have been made.