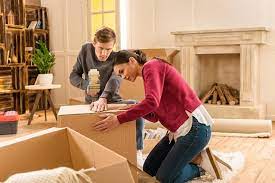 New census data shows that many people who left big cities during the pandemic did not go back. In the nine biggest U.S. cities, the population fell by 1.7%. According to the Wall Street Journal, here is how these numbers shake out:
"New York, the nation's largest city, lost 3.5% of its residents, or about 305,000 people. The second-largest city, Los Angeles, lost 1%, or 41,000 people, while the third-largest, Chicago, lost 1.6%, or 45,000 people. San Francisco's population fell 6.3%, a loss of 55,000 people. It and Chicago have lost so many people that their populations have fallen close to their 2010 levels."
Experts say that millennials in their child-bearing years are seeking out more space and better schools, which they can't find in cities. This leaves governments to worry about small businesses that depend on urban workers such as lunch counters and transportation hubs. Not worried enough to help them out or anything.
The only large U.S. cities that saw population growth were Phoenix and San Antonio.