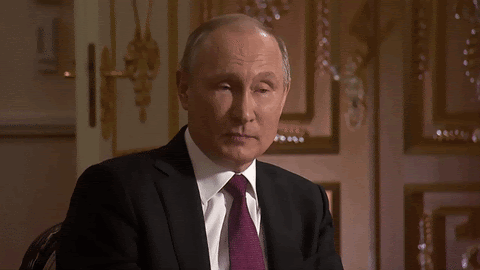 Russia is preparing to paint a righteous picture in Ukraine.
The Picture
Call it the "they made us do it" defense. National Security Advisor Jake Sullivan says that U.S. intelligence shows that "Russia is laying the groundwork to have the option of fabricating the pretext for an invasion."
Russia is organizing to make it look like they were attacked by Ukraine. Then Russia would have NO CHOICE but to invade the country, right? I mean, who could blame them???
Cyberattack
Russia might want to look like it's on the defensive, but it also may be going on the offensive. Government websites in Ukraine were hit with a cyberattack Friday that warned the people to "be afraid and wait for the worst." Ukraine thinks Russia was behind the attack, but that is still being investigated.
Whether Russia goes offense or defense, tensions are nearing a breaking point, and time seems to be running out for a peaceful solution.