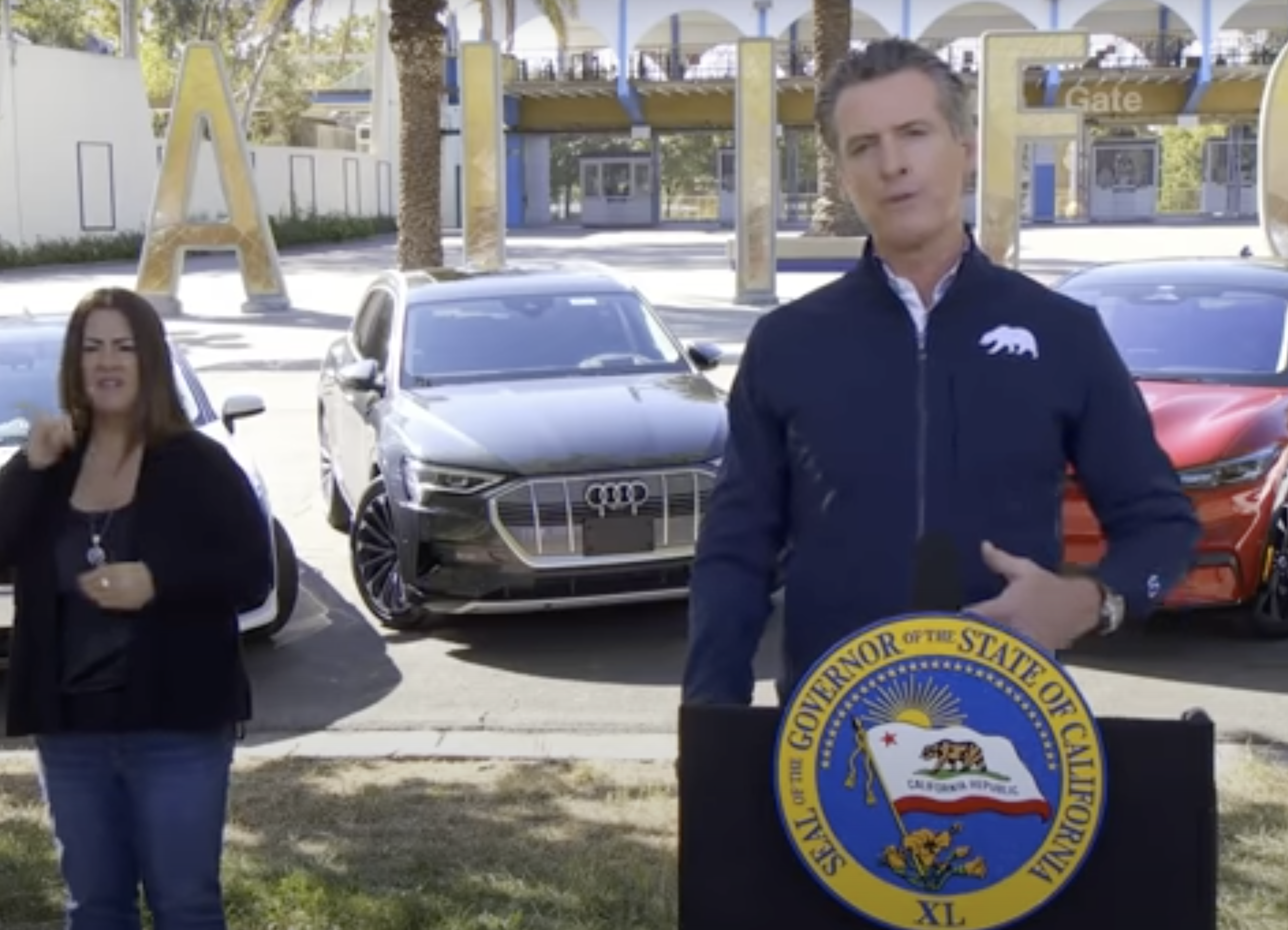 California Governor Gavin Newsom just punched the fossil fuel industry in the wallet. Newsom issued an executive order yesterday that calls for a ban on the sale of new gasoline-powered cars in the state by 2035.
History lesson
You might remember that California tried this in the 1990s. It didn't go well. Back then, the auto and oil lobby fought back and won. General Motors took their EV cars and shredded them into aluminum foil as a result. There's an amazing documentary about it called "Who Killed The Electric?" car that you can now watch for FREE on YouTube.
Back to present-day 2020, which is seeing electric vehicles flying off the assembly line.
Ford released a statement saying it's "proud to stand with California," noting it's in the process of trying to "electrify our most iconic nameplates like the F-150 and the Mustang Mach E."
Also joining the party, Volkswagen which rolled out its new all-electric SUV.
15 other countries have already adopted similar goals. How long until California becomes its own country?