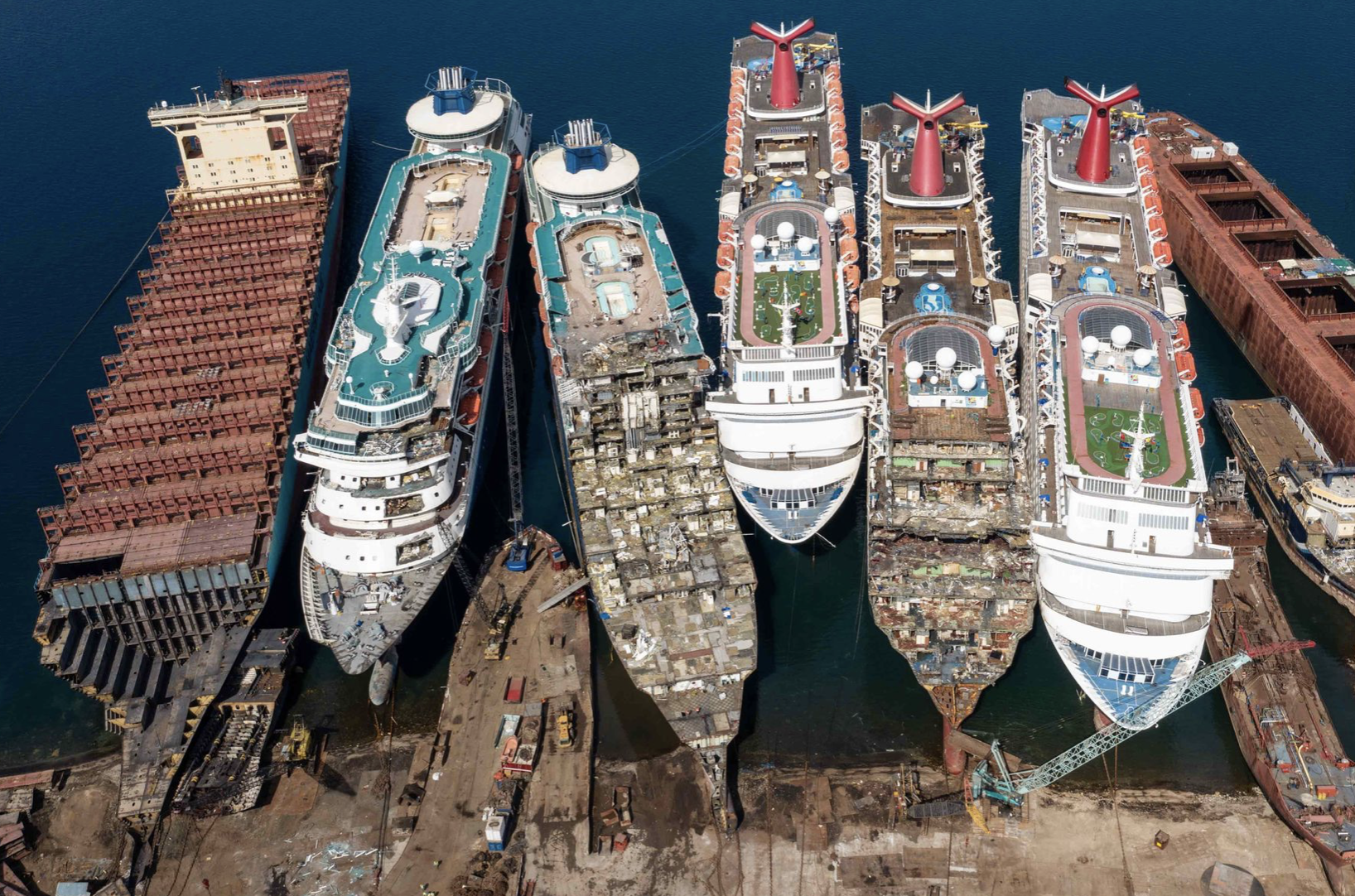 Did you know you can recycle a cruise ship? That is exactly what cruise line companies are doing with ships that have been retired due to the pandemic.
There is a shipyard in Turkey specializing in breaking down cargo ships, tankers, research vessels, and now party cruise ships. They auction off the piano bars and Murphy beds and all the other chattel that goes into a cruise ship and then take it apart bit-by-bit.
And apparently, this is good business! If Carnaval sells off just the steel that makes up one ship, it could make over $4 million!