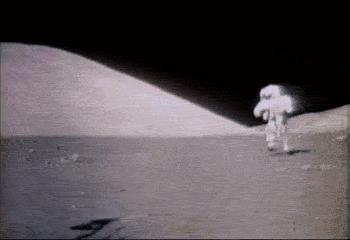 Nokia has been tasked with building a mobile network on the moon. NASA selected the Finnish company to build out this network for the 2024 Artemis mission to return humans to the moon. The plan is to have the mobile network built by 2022.
Nokia's system will give moongoers the ability to communicate with voice, video, as well as allow telemetry, or automatic measurement data, and biometric data exchange.
The network will be built on 4G/LTE, the same network that the rest of us Earthcrawlers get. Why not build it in 5G? Nokia says it wants to use the more tried and tested system and can upgrade to 5G later.
Great. Next can you please fix that dead zone down the street from my house? If it's not too much to ask.