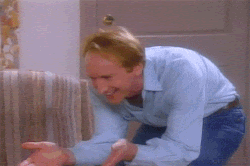 A new study links cat scratch bacteria with schizophrenia and schizophrenia disorder.
It's not your kitty's fault though. Cat scratch bacteria, or Bartonella bacteria, can get into human bloodstreams and has been linked to mental illness and weakened immunity. Often, these effects are short-lived but not always. In some cases, antibiotics are needed to treat the resulting schizophrenia.
Cats get a bad wrap for carrying this bacteria but dogs and fleas can carry it too and pet ownership did not seem to increase the risk of human infection so don't blame the messenger.