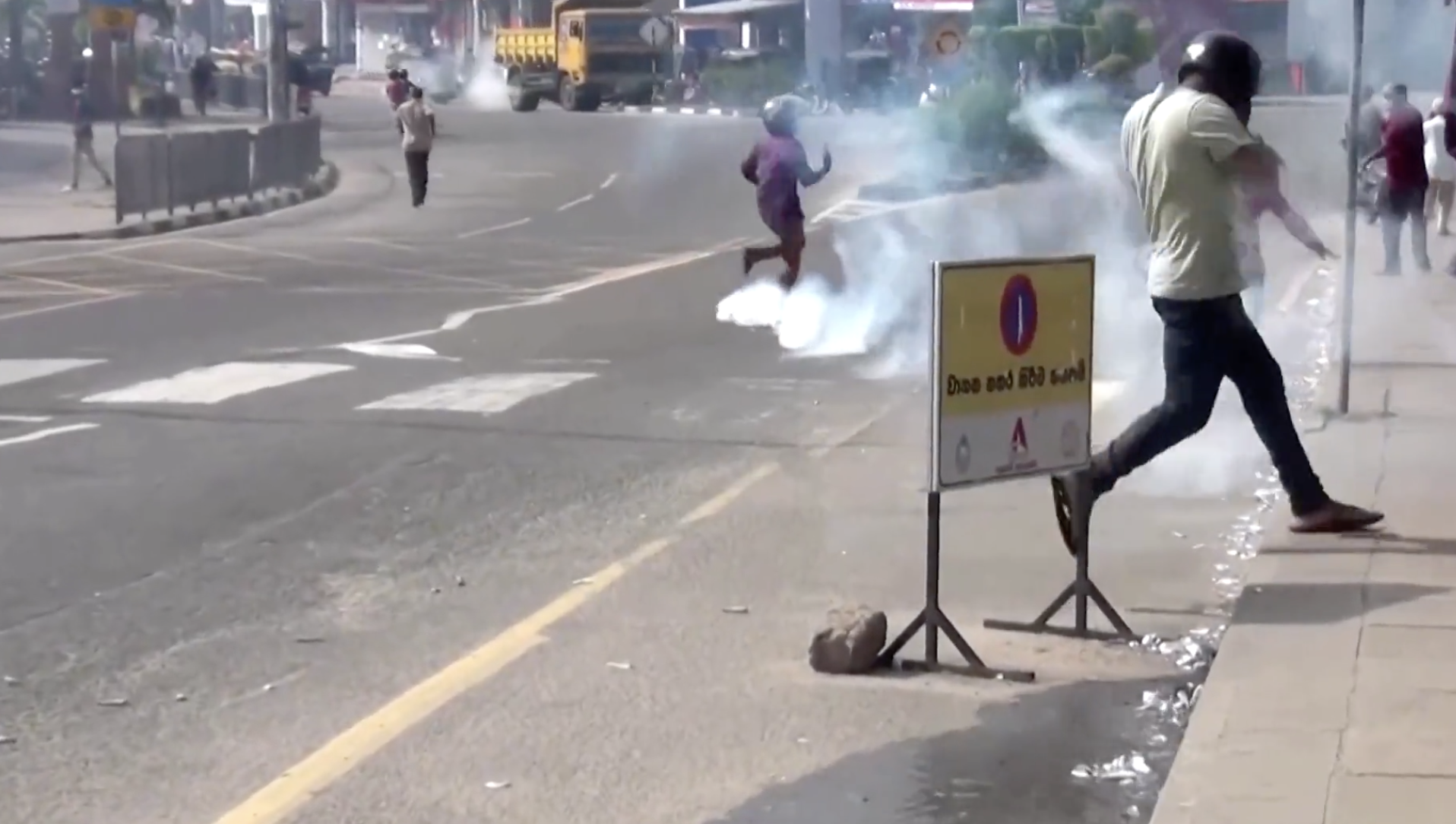 Sri Lanka is in the middle of its worst economic crisis in decades. Next steps are unclear.
On Tuesday, Sri Lanka's President Gotabaya Rajapaksa revoked the state of emergency he put into effect Friday to curb protests over the government's handling of the crisis. Since then, 41 lawmakers have walked out of the ruling coalition. This means the government is now in the minority in parliament. Rajapaksa dissolved the cabinet Monday and wants to form a unity government with all parties in parliament, but that appears to have been roundly rejected.
More bad news for the government: Finance Minister Ali Sabry resigned the day after he was appointed, which means he won't be there to work out a loan program with the IMF.
Why do they need that loan? Sinking debt and inflation, plus heavy reliance on imports. "There are endless shortages of essentials including fuel and cooking gas." Maithripala Sirisena, leader of the Sri Lanka Freedom Party, told parliament. "Hospitals are on the verge of closing because there are no medicines."
What's next?
No one knows. The opposition wants Rajapaksa and his brother, Prime Minister Mahinda Rajapaksa to step down. Their other brother was the first Finance Minister to step down Sunday. A vote of no confidence is also possible. And there could ALSO also be a dissolution of parliament and snap elections. But none of that gets medicine or food to people who need it.