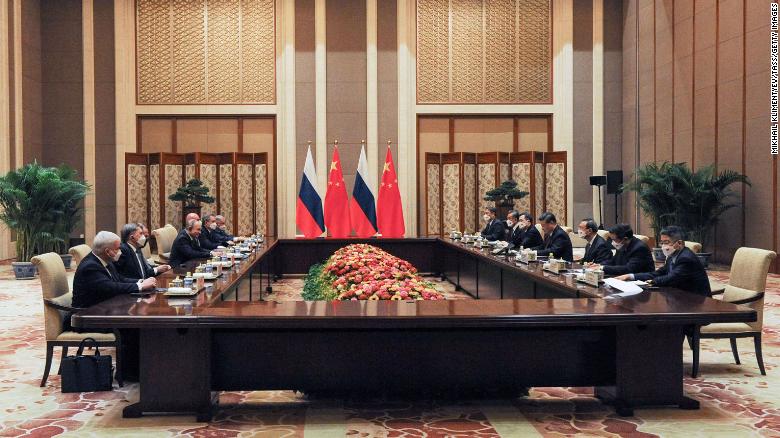 The Olympics began Friday, but diplomats from the U.S., UK, Australia, and more were absent, boycotting the games over China's human rights record. But Russian President Putin? He was there with bells on.
Figurative bells, of course. Real bells would have gotten in the way of his summit with Chinese President Xi Jinping, their first in-person meeting in over two years due to Covid restrictions in China. According to officials, the leaders discussed bilateral relations and what great "no limits" BFFs they were.
Their joint statement also addressed international tensions, declaring that Russia and China "oppose further enlargement of NATO and call on the North Atlantic Alliance to abandon its ideologized cold war approaches, to respect the sovereignty, security and interests of other countries, the diversity of their civilizational, cultural and historical backgrounds, and to exercise a fair and objective attitude towards the peaceful development of other States."
The two leaders then went to lunch to "dwell in detail on international issues, security guarantees, regional problems, etc.," according to Kremlin spokesman Dmitry Peskov.
Alliance signed, sealed, delivered.