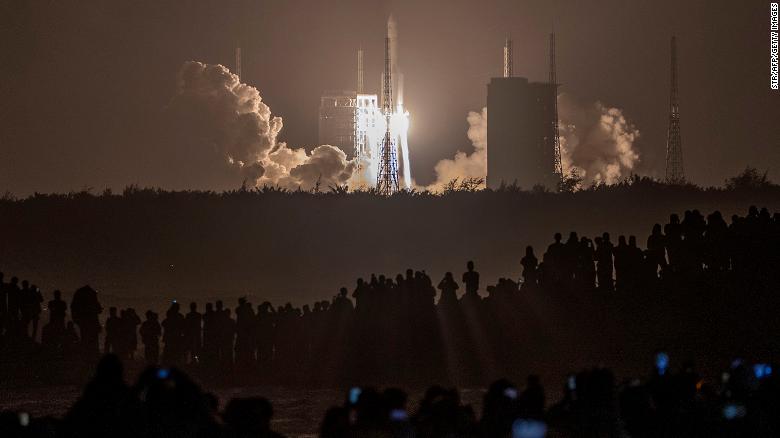 China launched a rocket to the moon in a mission to collect rocks from the moon. The craft is called the Chang'e-5 probe and it is unmanned.
The probe will enter the moon's orbit and deploy a pair of vehicles to the surface to drill for soil and rock samples. No country has done this since the 1970s.
The U.S. and Russian both had moon surface reconnaissance missions decades ago. China will be the third country to do it but the first in the massive lava plain called Oceanus Procellarum, or "Ocean of Storms." This is a dark spot that measures 1,800 miles wide. The Chinese craft will bring back 4.5 pounds of samples when it returns in 20 days if all goes well.