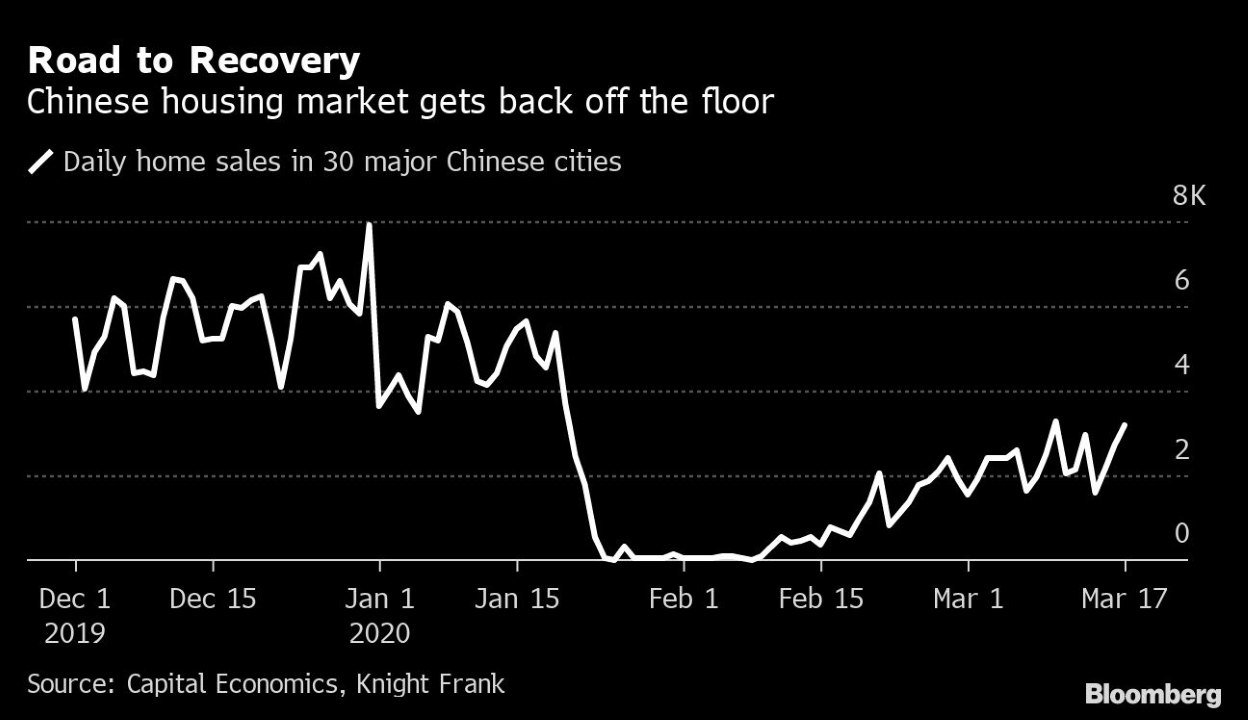 I've always been a glass-half-full kind of guy. That's why the housing news out of China turned my head.
Home sales in China are starting to recover now that the country is lifting some restrictions. The numbers give us the first glimpse of how markets may respond once the crisis ends.
Home sales dropped a whopping 99.7% after the first coronavirus case. In math class, they taught me to round up, so that's a 100% decline.
In the first few weeks of March, home sales have rebounded. Not a significant comeback, but they're up eight times what they were in February.