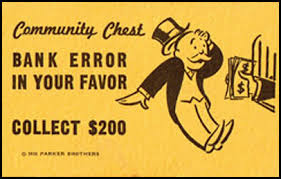 Citibank accidentally wired $175 million to a hedge fund and the hedge fund has yet to return the money.
The bank meant to make a $1.5 million interest payment on a loan to Brigade Capital Management. Instead, they wired about 100 times that much, and the fund managers said, "Thanks! We'll count this as a principal payment!" (Not an actual quote.)
Citibank is suing for their money back.