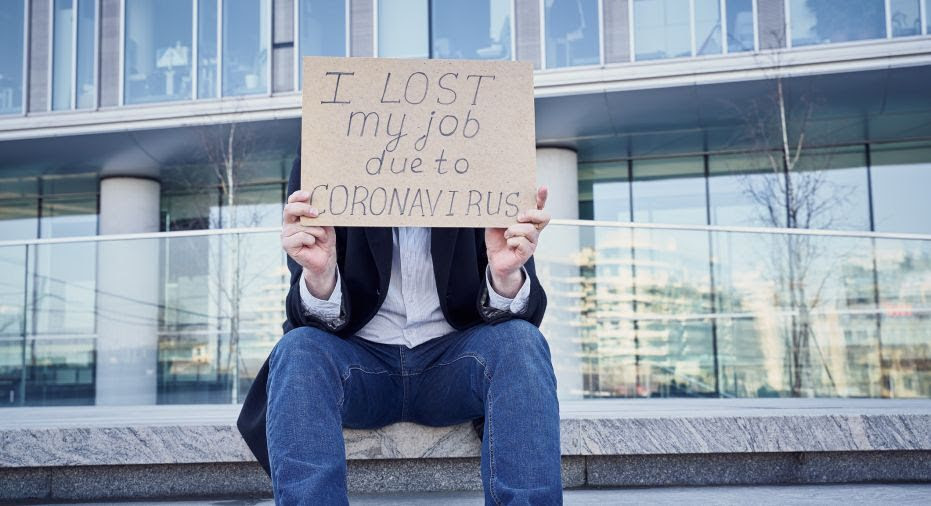 This week's big companies to announce job losses include MGM Resorts International and Coca-Cola Co. This brings the total to roughly 200,000 people just in the last few days alone.
Coca-Cola is offering "early departures" to approximately 4,000 workers. MGM, which owns casinos in Las Vegas and New York, is laying off 18,000. Estee Lauder is having to reduce staff by 3%, Bed Bath & Beyond is having to lay off 2,800 people. Victoria's Secret owner L Brands Inc will cut 15% of its workforce, or 850 jobs. It's a similar story for so many consumer-facing brands. Goldman Sachs estimates that almost a quarter of US workers that were temporarily laid off won't come back.
We wish it was better news for you this Monday morning.
Unemployment = Uninsured
Many of those who have lost their jobs during the pandemic have lost their medical insurance that went along with it. New research shows that as many as 12 million Americans may have lost their health insurance at a time when we need it the most.
Approximately 6 million people have lost jobs since the spring. Many of those people had employee-sponsored health coverage for themselves and their families. The report shows that public health services are expanding, but not fast enough to absorb the new number of people who need it. The report calls for "expanded public role" in health care that would help with our current emergency needs but also "function more efficiently during normal times."