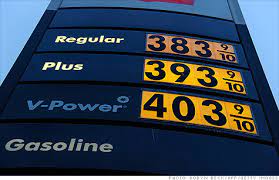 The price of gas across the U.S. is 97 cents higher than it was one year ago and 5 cents higher than it was two weeks ago. An international trade disagreement has caused prices to continue to climb but experts say that it should level out in the near future.
The average price is now $3.21 per gallon of petrol and $3.30 per gallon of diesel. The highest price in the nation is in the San Francisco Bay Area where petrol costs $4.39 per gallon.
Crude oil prices were responsible for this instability but now that prices of crude oil have stabilized, consumer prices should too but don't expect them to go back down any time soon.