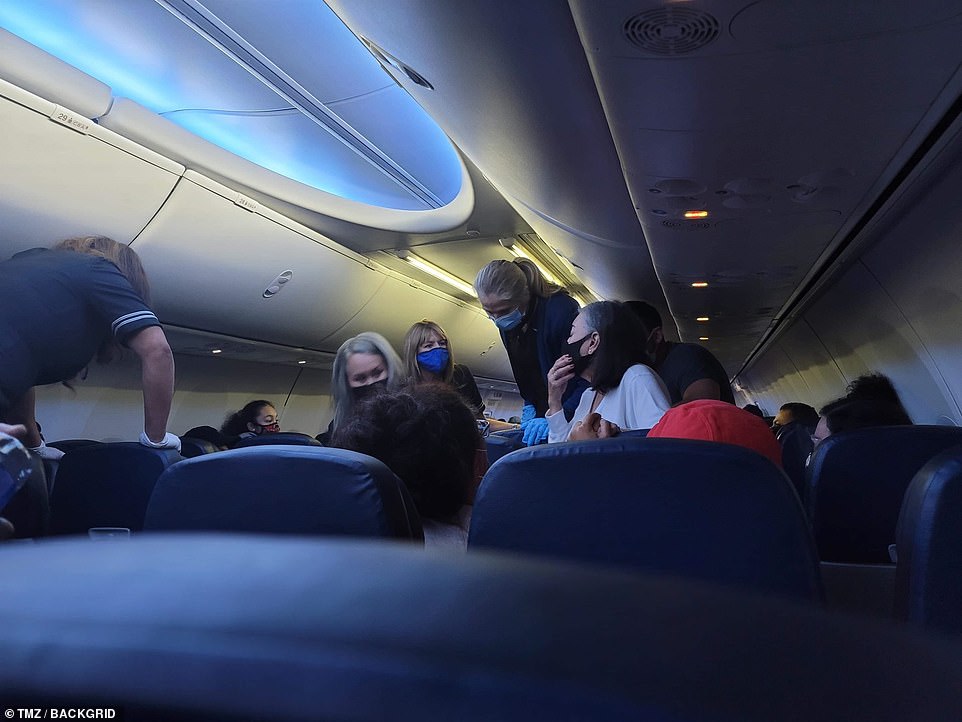 A man died of Covid on a United Airlines flight from Orlando to Los Angeles. Fellow passengers have been posting photos from the incident online, and it looks like utter mayhem.
After fellow passengers administered CPR to the man, he stopped breathing and the flight was diverted to land in New Orleans. He was taken to a nearby hospital and pronounced dead. The heroic person who gave him CPR now says he is experiencing Covid-symptoms.
The man's wife admitted that he had tested positive for Covid but lied about it to take their flight.