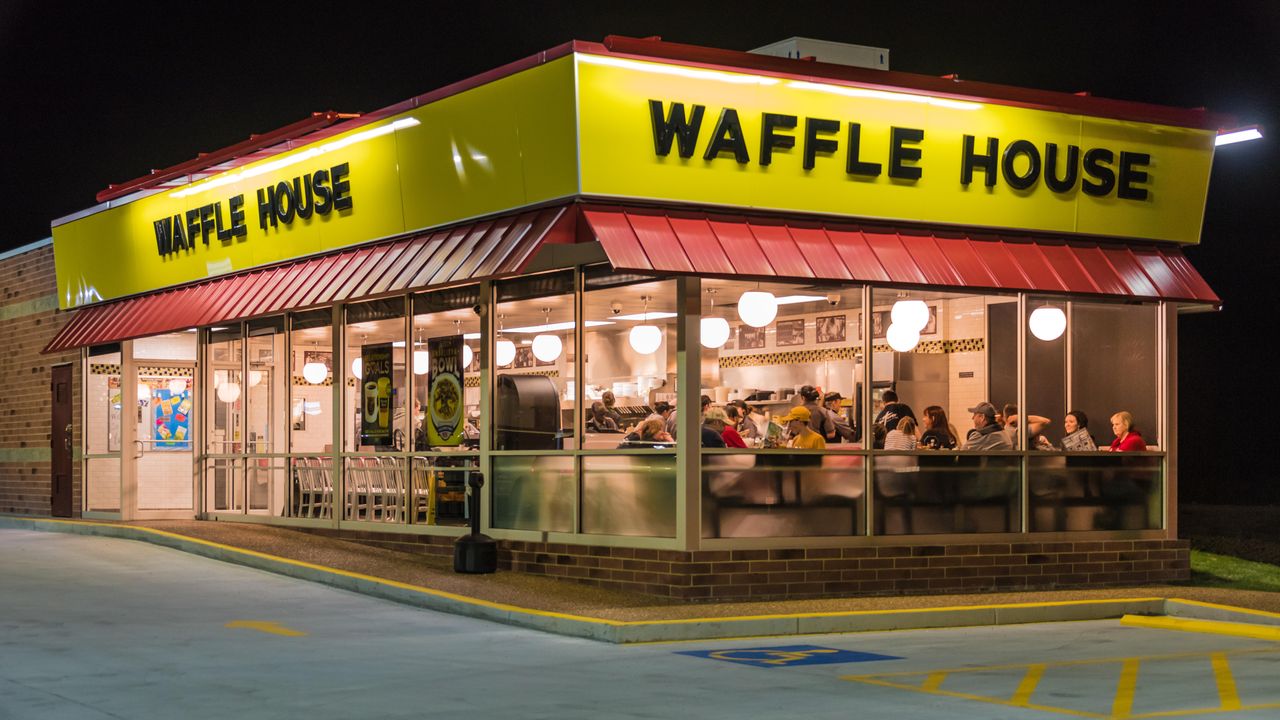 Let's take a break from the news to crack the Waffle House code, shall we?
Waffle House cooks have recently taken to social media to show us how they remember our orders. When your order of sunny-side-up eggs comes in, the cooks set a jelly packet at the top of the plate. Scrambled? Your jelly packet will be vertical at the bottom of the plate. If you want an extra egg, the jelly packet sits on top of a mustard packet.
But it's not all jelly. Here are a few more plate markers, from a Waffle House training video (via MSN):
Dry toast order – a packet of butter (HA!) beneath a jelly packet
Sub grits for oatmeal – a napkin with a brown sugar packet on top
Breakfast sandwich with bacon – two pickles at the bottom of the plate
…and so many more!
Why Waffle House doesn't use tickets is a lingering question. And what do they do with the pickles and napkins when the order is ready? This system seems like more trouble than it's worth.