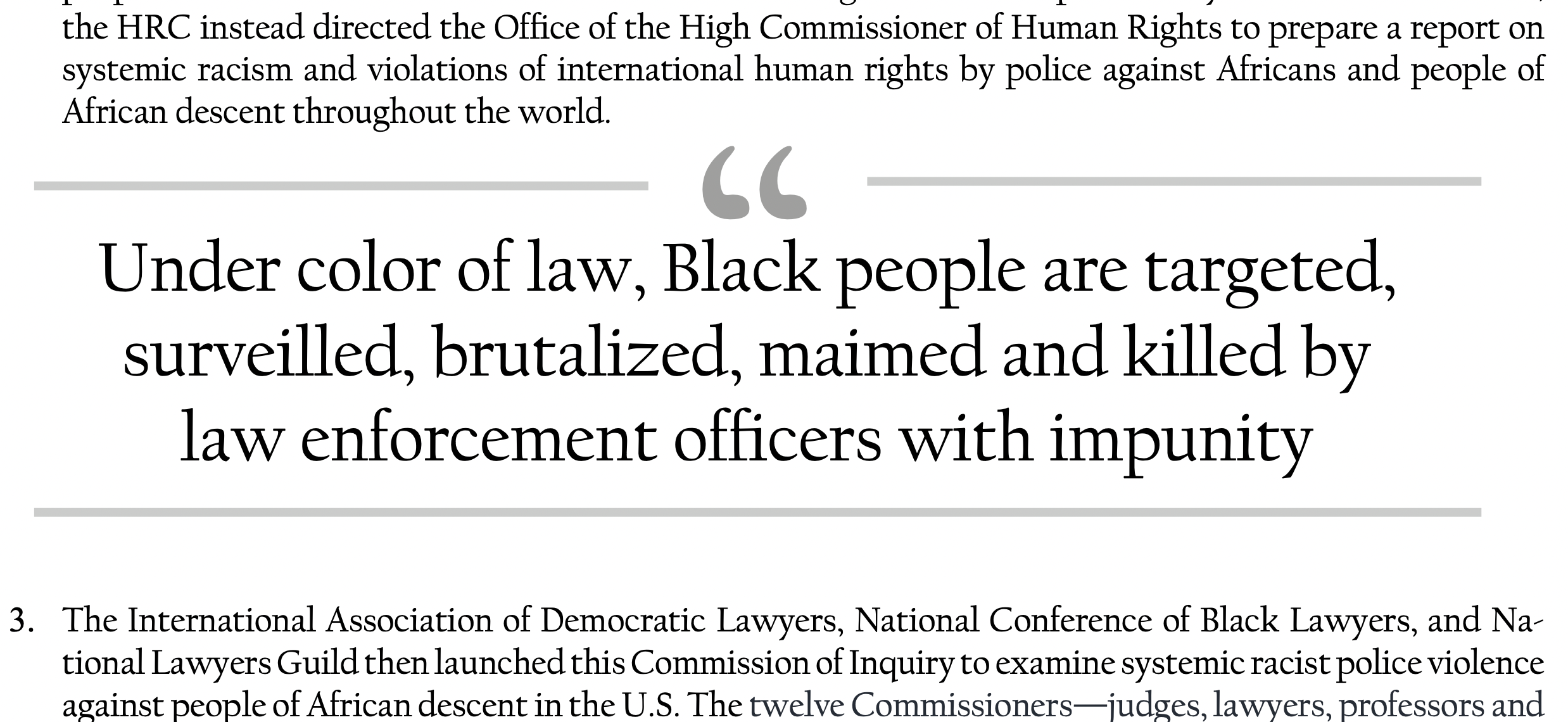 A group of human rights activists from around the world published a scathing report of racial injustice in the United States. It claims that the American policing system is in violation of international law for crimes against humanity.
"The Commissioners find violations of the rights to: life, security, freedom from torture, freedom from discrimination, mental health, access to remedies for violations, fair trial and presumption of innocence, and to be treated with humanity and respect."
According to the report, approximately 1,000 people per year are killed by law enforcement, most of them Black. The authors call for demilitarization of police forces, prohibition of no-knock warrants, and for the prosecutor of the International Criminal Court in the Hague Convention to investigate the U.S. with a view to prosecutions. This may or may not happen but the report still puts a stain on the U.S. and its diplomatic efforts. How can the U.S. call out other nations for human rights abuse when the country itself has been accused of the same?