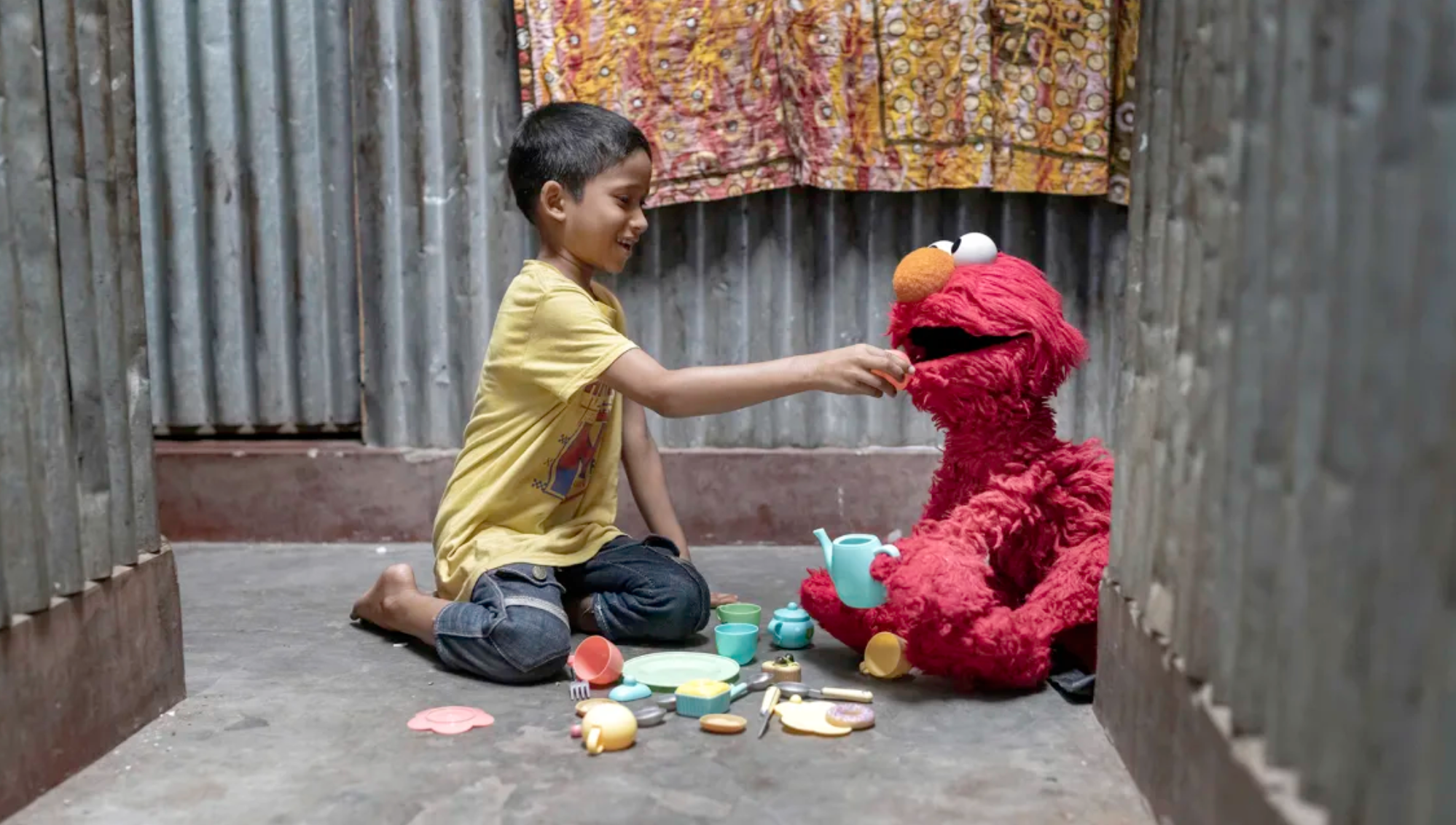 Sesame Street is saving the world, one muppet at a time.
The beloved children's series is known for offering kids and their families love, acceptance, and "nurturing care." And here they are again, with new multilingual content and resources geared toward Afghan and Ukrainian refugees. The new material is an update to the existing Welcome Sesame program, focused on helping kids and their families through major crises.
According to the Sesame Workshop website, "More than 400 million children live in areas currently affected by violent conflict, and 35 million children around the world have been forcibly displaced. Many have lost homes and loved ones and endured experiences that can create devastating long-term effects on their learning and wellbeing. But children are remarkably resilient, and we know that if they have access to quality early childhood development support, they can overcome adversity and build a brighter future."
Displaced children from Afghanistan and Ukraine might not know how to get many places in their new homes, but many can tell you how to get to Sesame Street. Hopefully this content will lead to some sunny days ahead.