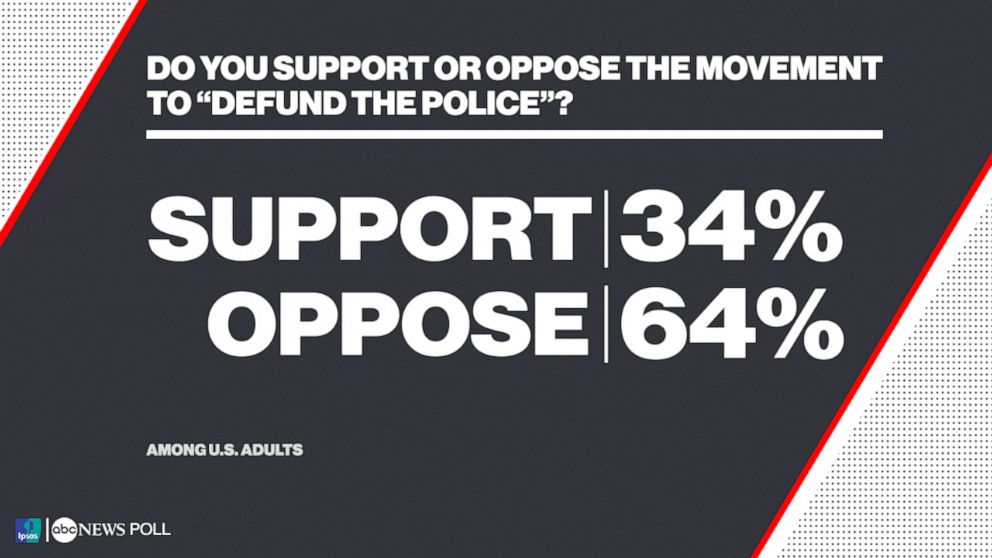 U.S. voters want to fund the police as crime surges across the U.S.
Covid pushed an increasing awareness of U.S. police shootings following the murder of George Floyd, and 2020 was full of calls to defund and abolish the police.
Politicians took action. 
But now, those same politicians are facing midterm elections, and many who supported those defund movements are following the votes and changing their tunes. Democrats do not want to be seen as "soft on crime," especially not with the major spike in violent crime across the country. A lot of voters and politicians (including the president) believe the answer lies in funding the police.
There are many other answers, of course, and they all need to work together. As Maurice Mitchell, a leader in the Movement for Black Lives coalition, said, "Simply using the overfunding of police and a police-only response to these very complicated issues of public safety robs the discourse and robs communities of real solutions."
Funding the police isn't the only answer, and it might not even help that much. Economist Morgan Williams from NYU's Wagner Graduate School of Public Service found that an average city would need 10 to 17 additional police officers to save one life a year. Estimated annual taxpayer costs for those extra cops: $1.3 and $2.2 million.
But funding the police is an answer, and it's an old, familiar one that voters like. "Soft on crime" has always been a criticism that speaks loud and bangs a big drum, and voters are hearing it. Democrats can try to reverse their positions, but midterm projections do not look good for them.