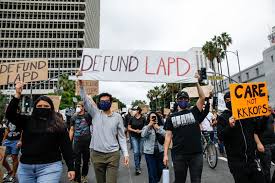 The Board of Education in Los Angeles has approved a budget that cuts one-third of the department's police officers.
These were officers that were assigned to schools. The school district will replace these officers with "climate coaches," people who will work to promote positive school culture and address bias. They are also tasked with coming up with an achievement plan for Black students.
The new plan also bans the use of pepper spray on students.
Los Angeles is not the only city to vote police officers out of its schools. Oakland, California, and Portland, Oregon have made similar choices.