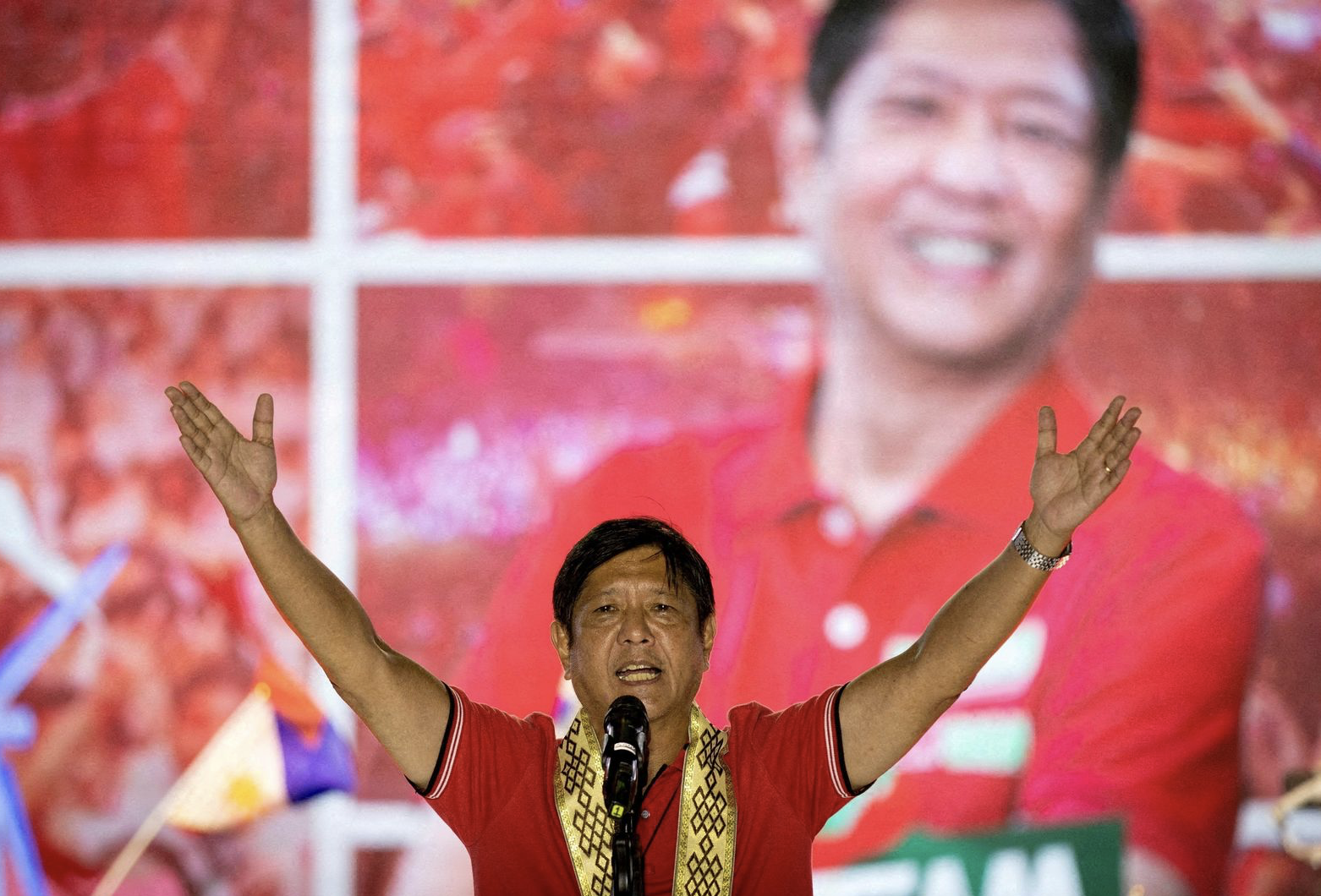 It's official: Ferdinand Marcos Jr. won Monday's presidential election in the Philippines by a landslide.
Ferdinand "Bongbong" Marcos Jr., is the son of the country's late dictator Ferdinand Marcos Sr., but no one is quite sure how he will run the country. He is known for whitewashing—mainly through social media, for at least a decade—the rampant human rights abuses, theft, and poverty under his father's 21-year rule.
He has a lot of support among the youth. Many of them weren't alive under the dark days of Sr., so the social media campaign spoke directly to them.
Why Now?
As in much of the world, things are not great in the country. The economy shrunk 9.6% in 2020 due to Covid, and outgoing populist President Duterte has been criticized for blocking independent media and committing his own human rights abuses in service of his war on drugs.
The youth of the Philippines see Marcos Jr. as a way to save the country. His absence in the media and all presidential debates kept that story strong.
This represents a big shift from 1986, when the People's Power Revolution finally had enough of the killing and stealing and kicked the Marcos family out of the country. They ended up in Hawaii.
They were allowed back in the '90s, after Marcos Sr. had died, and they all dropped right back into politics, with Marcos Jr. becoming a provincial governor, then congressman, then senator.
And now president.
Like Father, Like Son?
The sins of the father and all that, but Jr. was 28 and already in politics under his dad's regime when he fled with his family, so it seems like Sr. approved of his politics.
And he's not the only one potentially following in his father's footsteps. President Duterte's daughter, Sara Duterte-Carpio, was elected as the country's VP.
Bongbong has kept super-quiet about how he'll rule the country, which is unsurprising, but many are very concerned what another President Marcos will mean for the country's democracy.
The current debt ceiling is $28.4 trillion and the country will surpass it on Monday. $28.4 trillion.