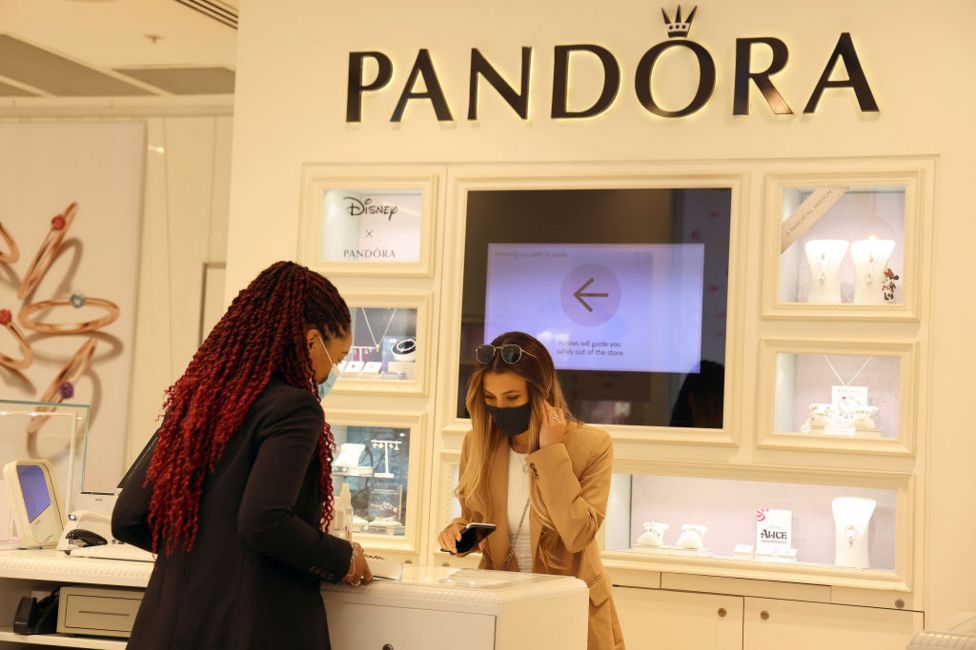 Jewelry store Pandora says that it will stop selling mined diamonds. Instead, the company will switch to selling only diamonds that were made in a laboratory.
That's a thing!? Apparently it is! In 2020, the lab-grown diamond business grew to between 6 and 7 million carats while the production of mined diamonds fell to 111 million carats.
Lab diamonds are cheaper and virtual indistinguishable. "We can essentially create the same outcome as nature has created, but at a very, very different price," the CEO of Pandora said. The company said that it has had an increase of demand for jewelry that is ethically traded and diamonds don't fit that bill.
In our house, our wedding rings are diamond-free for this very reason. That and we reject the De Beers' campaign that associated a diamond with marriage for profit. Prior to this  1940s campaign, diamonds had nothing to do with marriage. This ubiquitous symbol is now known to advertisers as the most successful and longest-running ad campaign ever. Guess what? You can be just as married without a diamond!