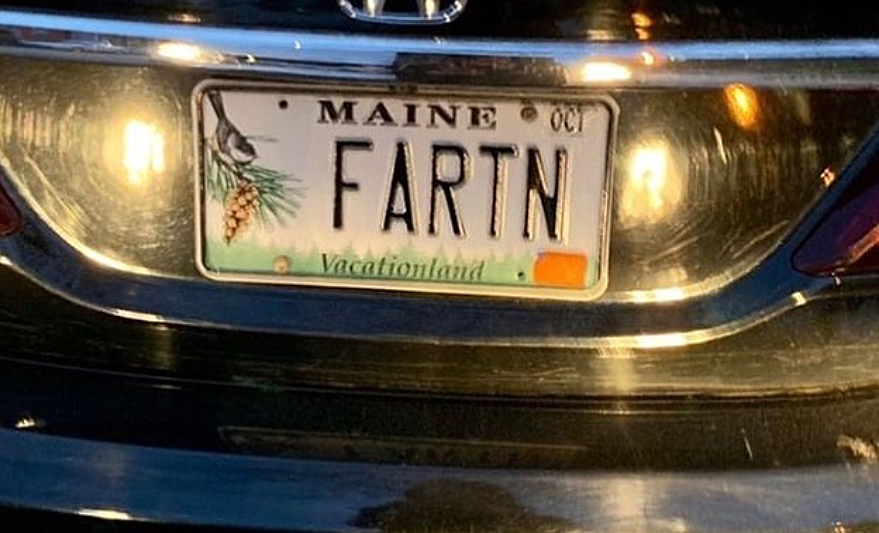 Maine license plates have taken "give a person an inch" to the next level. State officials are ready to take that inch away.
According to AP, "Maine's secretary of state released draft rules Thursday that would eliminate references to genitalia, sex acts and profanities that proliferated after the state severely loosened language restrictions on so-called vanity license plates in 2015."
In 2015, the state scaled the review process for vanity plates way back. That has led to plates like:
TOOTED
KISMYAS
HORNY
FARTN
And way worse
Hundreds of NSFW plates could potentially be removed with these new rules. There will be an appeal process for people who think their vanity plates were wrongly denied, which will surely go well.
"FARTN isn't what you think! I love Tennessee and it feels very far."