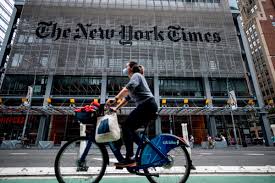 How much do you trust the media? If you are like most Americans, the answer is: less and less every day.
A new Gallup poll shows that the lowest number of Americans trust newspaper and TV news than ever before. According to Gallup, "Just 16% of U.S. adults now say they have 'a great deal' or 'quite a lot' of confidence in newspapers and 11% in television news. Both readings are down five percentage points since last year."
Democrats are more likely to trust their news sources than Republicans, but even that metric has declined in recent years. Same story for Independents.
According to Gallup, "only Congress garners less confidence from the public than TV news." Sounds about right.