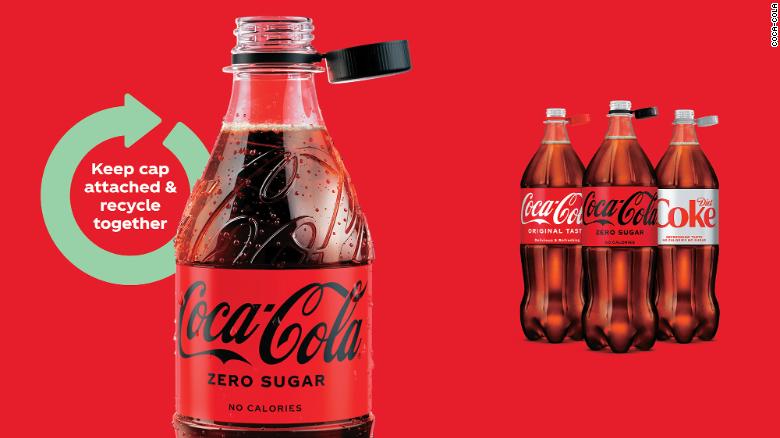 It's the little things, right? Coke has solved the problem of plastic bottle caps that become pollution and it's actually not that little of a thing.
Coke introduced new soda bottles with plastic tops that don't come off. They stay tethered to the bottle with a tiny plastic attachment. This will keep the lid with the bottle so that they don't separate and add to the trash and plastic problems of the world, which are not at all little.
Don't give Coke too much credit for this. The European Union is beginning to require drink makers to keep their lids attached by 2024.
Plus, this move does not reduce plastic manufacturing. It actually requires more since that tiny attachment now has to be made. Environmentalists would like to see Coke come up with a reusable container solution.
These bottles will launch in the UK only for now so Americans can continue to litter their plastic tops but please don't.