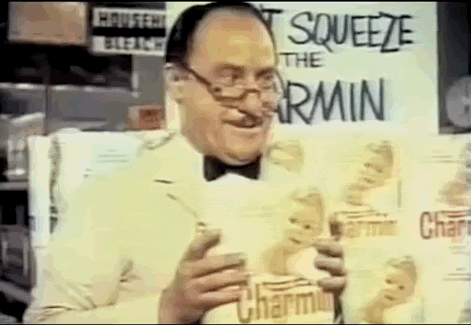 Did you know that the toilet paper industry is one of the biggest climate offenders? You probably sensed that at some point. How can the planet sustain every person using paper for every trip to the bathroom?
Well, it can't. The Canadian organization Natural Resources Defense Council studied 44 toilet paper brands and ranked them with a sustainability score. The most known brands, Charmin and Angel Soft, had the worst scores.
Charmin is made with "climate-critical forests" and destroyed more forest land this year than in previous years through logging.
"As the climate crisis worsens, the tissue industry's continued reliance on a devastating 'tree to toilet pipeline' has become only more untenable," Shelley Vinyard, NRDC's boreal corporate campaign manager, told Mother Jones. "Major corporations like P&G must start responding to the pressure and accept their own, much larger, role in the climate catastrophe."
Consumers can take some responsibility too. Our family once considered "family cloth" but found it to be a bridge too far. We do, however, buy bamboo-based TP and rely heavily on the bidet to use less. We can all do better.